Claire Goodwin (CGC Founder).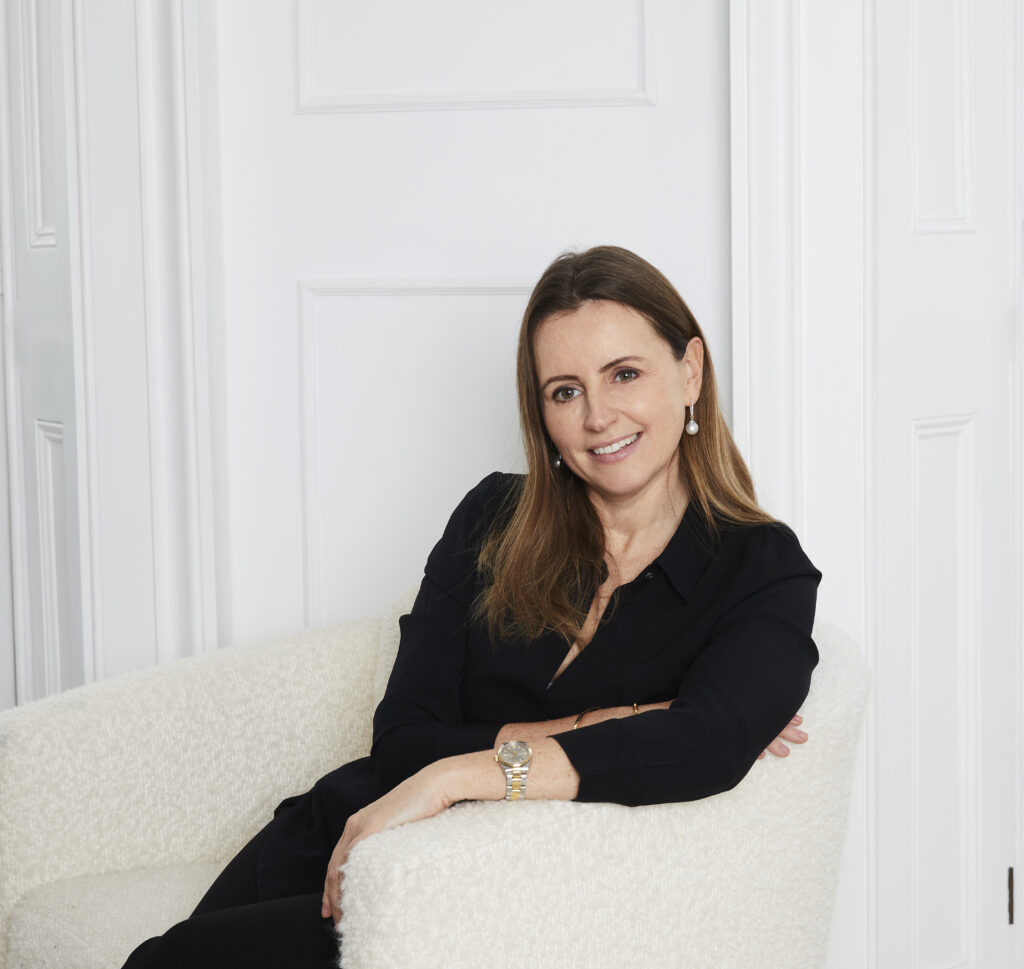 Could you give us some background on the company and your experience with hiring in the past?
We are a brand-building agency that specialises in press, influencer & talent communications.  We look after some of the world's biggest and globally renowned beauty and wellness brands. (www.cgclondon.com)
For me, recruitment has mostly been through word of mouth, and having a strong network from 20 years in the industry.  I am always looking for brilliant talent through contacts and friends in the industry. 
How did you hear about Fashion Minority Alliance and why did CGC decide to work with them as a recruitment vehicle?
FMA was brought to my attention through a friend in the industry, I have always been a great believer in work experience as a great start to any successful career and I am passionate about giving young people equal opportunities in the workplace.  I immediately loved everything the FMA stands for and wanted to support the organisation.  In the past our industry has been accused of being more accessible for people with privileged backgrounds and there is no reason why this should be the case, so I wanted to play a part in offering equal opportunity for everyone, no matter what their background or experience.  I am also a big believer in championing young talent, I thrive on helping young people secure jobs that suit them and love watching them succeed and grow.  
What does diversity and inclusion in the fashion industry mean to you and the company and why is DE&I important for the industry?
Of course, it is important to me that CGC values everyone individually and fosters a fair and supportive working environment. At CGC we look at DE&I within our team, and have valued FMA to support us, however, we also see the importance of DE&I with the brands we represent, like Shani Darden's work in supporting Black Owned Businesses and Youth To The People, who's company values are based around the importance of DE&I,  bringing positive change and a fairer community.   We are very proud to represent these brands that champion DE&I in their everyday approach.
What have you learnt from working with Fashion Minority Alliance to recruit members for your team?
It has been a brilliant process, we met many candidates with so much to offer, however, Mary was a very clear choice for me, I instantly knew how much potential she had and I was so excited to bring her into the agency.  
What is something you've been proud of during this experience?
Watching Mary grow and develop so quickly, she has taken real ownership of her role, she's supporting on brands, bringing creativity and ideas into the team and in client meetings. Mary also now oversees our programme of interns and work placements, as we always have young talent working in the office, many who are studying and joining us as part of their course, or they are part of our internship programme.  Promoting Mary to Press and Digital Media Assistant, and confirming her as a permanent team member was a very proud moment seeing how much the opportunity really meant to her, and knowing how much she deserved it.
Unlike many companies CGC tends to hire interns with a view for it to be a permanent role why is this important for a business?
I feel passionate about the value of work experience and I have always wanted to champion young, upcoming talent where they show skill and initiative. If they fulfil the role I will personally work hard to make sure they have the job they deserve. It's not always possible, but most of the time it happens!  This is really an important pillar of our CSR strategy – for me it is invaluable to giving someone who really deserves it a chance at a career they will go on to love, it is the greatest gift you can give!
Mary (Press and Digital Media Assistant).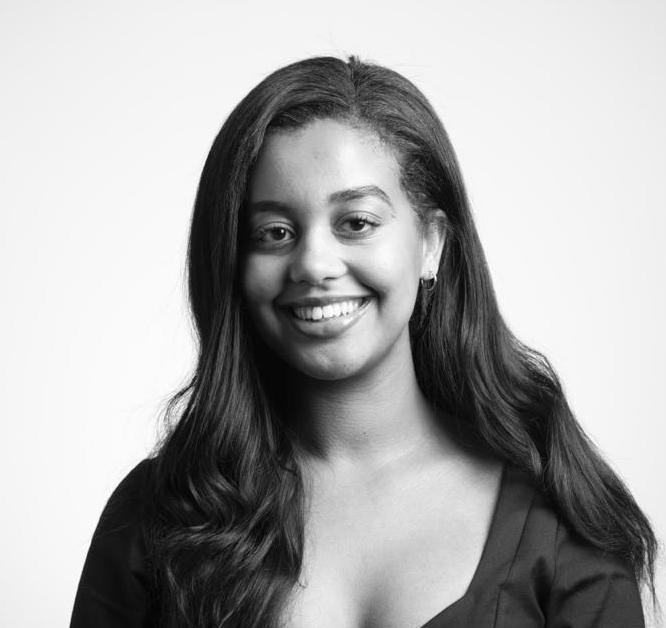 Why were you interested in this particular internship?
I had always wanted to go into PR. Initially I thought it would be within the food and beverage field as that was my passion, however after interning for one company I realised that wasn't the field for me. When I saw the job vacancy the thing that stuck out most to me, was the detailed way in which they described how supported I'd be by the wider team, something I hadn't seen in previous openings and then of course their roster of amazing clients which has almost doubled since I started.
How did you hear about Fashion Minority Alliance and why do you think it is important for the fashion industry?
I first heard of FMA on LinkedIn through their job postings.  I then followed them closely on their Instagram/website and waited for them to post something that felt like it fit me, which in all honestly wasn't that long. I think having organisations such as FMA is imperative for the Fashion industry because it helps give introductions to people who have similar backgrounds to myself in spaces we may not have even heard of due to circumstances out of our control
What skills or experiences have you gained so far? 
Since being at CGC I've learnt so many skills such as pitching, creating strategies, how to create mailers, and managing agendas and minutes. More recently I've learnt how to manage interns' learnings, and daily schedules and help organise their priorities. My accounts have grown since starting so I've learnt how to organise and manage my time to help service each client efficiently.
What's the team you've been a part of and how were you supported during the internship?
 From the beginning of my internship I was given a list of clients I'd be working/assisting the team on as well as a direct line manager who would support me during my internship. I was also lucky enough to have started a month after Natalie, another colleague of mine who was interning at the same time which meant I never felt as though I was experiencing this new role on my own. She was and still is a great help and friend during my time here.
You are now a staff member of CGC what are your hopes for the future at the company?
 My hopes are that I continue to grow in the manner I have been and continue to learn new skills as well as be given new opportunities to undertake more tasks. Since a young age I  have always loved working, and what makes being a part of the CGC team so great is it hardly ever feels like work. 
Could you tell us about a situation where you took initiative?
Due to our roster of clients growing we recently had to re-organise/design our showroom, as this was the room I was mainly in I took the initiative to own this little project and organise the room alongside my colleague belle. It took us almost a month and a full team moving day but I'm so happy with the results of the room, I also nicknamed myself the stockroom sheriff because it had a nice ring to it. 
How difficult is it to launch your career, in something you want to do, once you finish education and did you have any issues?
I studied journalism at university but I ended up leaving due to my own reasons at the time. I'm still thankful for the time I spent there and the invaluable lessons I learnt, it was in one of my guest lectures that I first heard of PR so I'll always have fond memories. So my experience isn't as linear as someone who may have finished their degree. I left university and worked for a gym for years, and whilst working there I undertook so many unpaid internships/ work experience within pr. I would start my 5:30 am shift as a receptionist at the gym and then use the computer to do all my work from 9am whilst checking people in/helping guests. It was a lot and I was always worried I'd get caught but I didn't thankfully. Landing the role at CGC felt like I was finally coming up for air.
Tell us about an assignment or project from start to finish—that went well, and what would you have done differently if anything?
I recently oversaw a creative mailer for one of our clients Youth To The People. They're a super cool vegan skincare brand that really cares about their ingredients and formulas, I was already an avid user of their products before starting at CGC. We wanted to give their hero products a summer push, the main ingredients of the products were Superfoods such as Kale, Spinach, and Vitamin E. I reached out to an amazing restaurant called The Salad Project and collaborated with them on a Youth To The People salad that included the same superfoods as the products. We then gifted the salads alongside the products to Key Editorial teams as a group lunch as well as influencers. It was a great hit and received a lot of social traction which felt great. The thing I would have done differently was I would have probably gone a bit wider with the recipients, but that's a lesson for the next time!
What's a challenge you've faced, and learned from?
A big challenge I've faced is learning to be organised. I think that's a skill I have yet to master but I am definitely on the road to it. In the past I've seen how not being organised has made my job a bit harder than it needed to be and the difference in how I feel when I do take the time to just sit down and organise my day/week. It sounds like a basic thing but for someone who's never been organised it really is life-changing
Can you tell us something you're proud of achieving so far?
I think the thing I'm most proud of achieving is my confidence in my work. I no longer look around and think I shouldn't be here or how did I end up in this room/meeting/event. I now walk into these spaces and places knowing what I bring and how it's different to the person next to me. This without a doubt has been due to the constant validation and praise I receive from my line managers and wider team. Also when I make a mistake my colleagues take the time to sit with me and show me how it could have been done, there's no question too big or silly to ask, everything here is a learning opportunity.
Any advice for other people in your position?
Someone I love gave me the worst advice ever, which in turn has been the best advice because I always do the opposite of said advice. They told me to be 'a jack of all trades and master of none' but I'd say yes be a jack of all trades because you never know when these skills will help you, but master these trades and don't limit yourself to just one, also take the time to understand and master your gifts, there's a reason they were given to you!
Good luck to you both, thank you for your time.