Our initiative Colouring Fashion : The Intersection Between Art & Career, funded by PVH Foundation and in partnership with Graduate Fashion Foundation, held its latest series of live school colouring workshops and panel talks at Clapton Girls' Academy. We were honoured to have renowned fashion industry guests Imran Amed, founder of Business of Fashion, Sian Keane, Chief People Officer Farfetch, Rene MacDonald founder and creative director of everyone's favourite label Lisou, and Crayolian Martin Duffy!
Each of our guests, and sponsors, are genuine change-makers who use their platform, position and personal time to not only galvanise the industry but to inspire the next generation of diverse talent.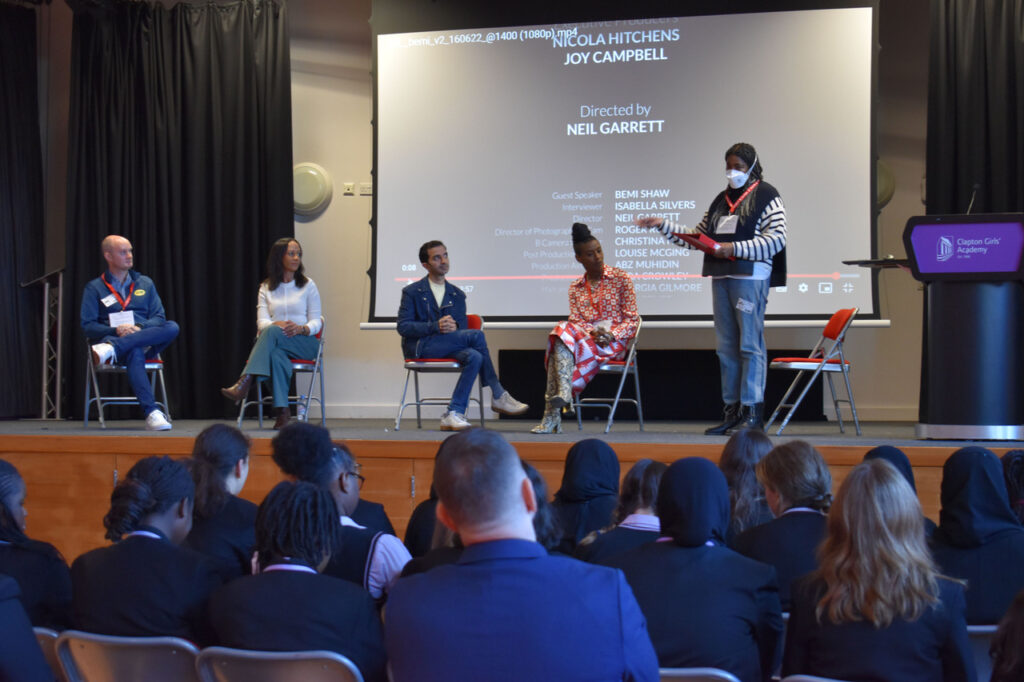 The most humbling part of the day? Hearing the feedback from the students, here are a few of our favourites…
"I learned that there's lots more in the fashion industry than I thought"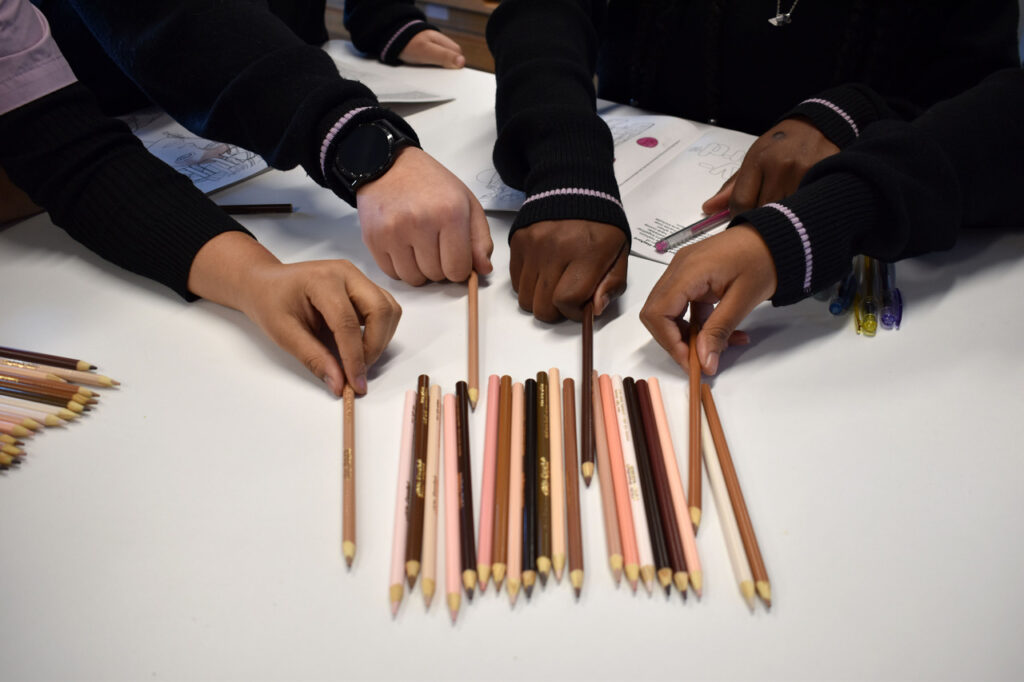 "This has made me learn you have your own style and don't need to follow styles/trends/fashion" 
"I liked the way they gave us advice and was very informative. Thank you so much. I also liked the designs in the booklet" 
"Amazing colours, and the way to express emotions and culture through fashion"
"I really like how they were advising us to follow our passion. Also appreciate your time for us – thank you!"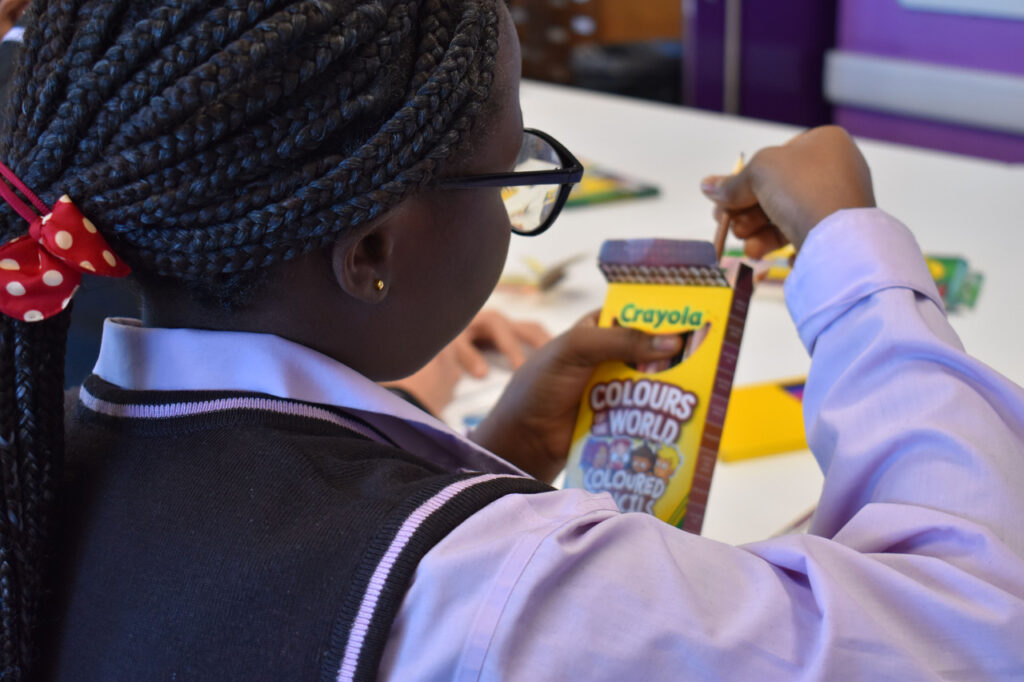 "Everyone who came in was very nice and they informed us about their jobs…You are not stuck at one job and one position and that inclusivity is very important. Also, you can make a breakthrough if you work towards a big problem. Be unique"
"I really liked the workshop today, there were people from different backgrounds with different journeys into the industry. It was very inspiring to hear people's stories. It was also very fun to explore colour and fashion ourselves with the booklets and pens" 
"I found the talk very inspiring and will make me think about doing fashion in the future".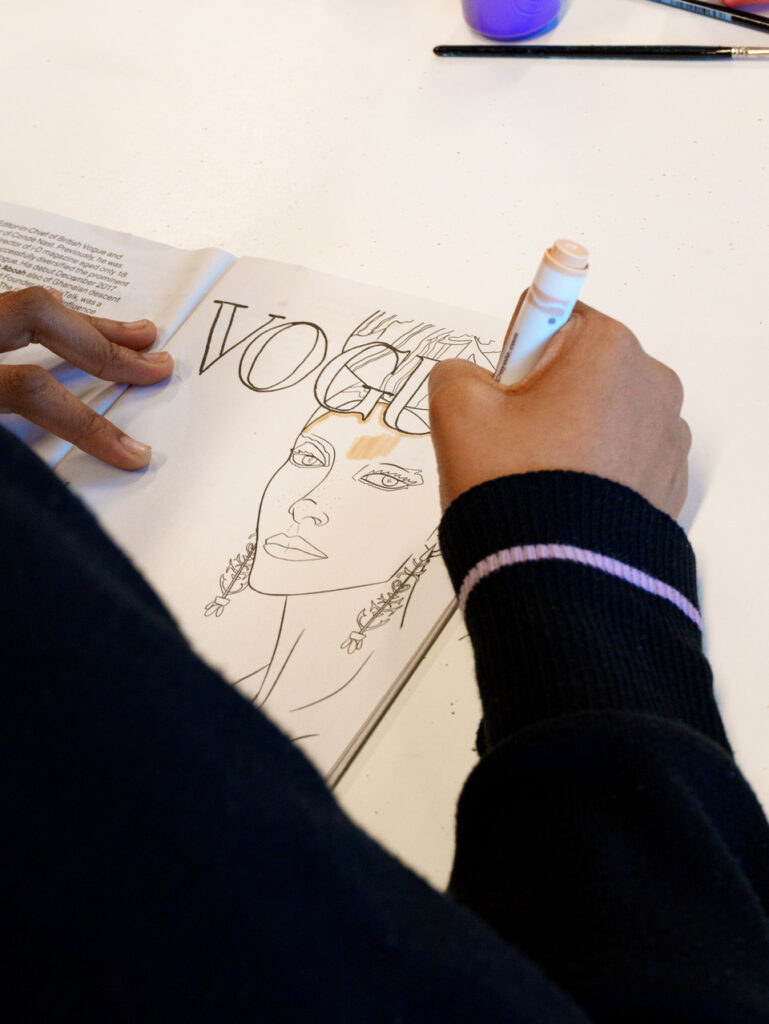 Thank You to all involved, you made a difference.