Flipping through the pages of Ebony growing up, seeing and living through the beauty you see as you absorb the imagery plastered all over these pages. It inspired us, it taught us, it moved us. Nowadays we go to a very different medium for inspiration… Instagram. Instagram is the number one photo-sharing app used in the current day. While the photo-sharing app connects people all over the world and allows us to communicate, share and learn about a variety of subjects, there is a very particular sector of Instagram that is driving an industry, namely the fashion industry.
We went from models, supermodels, influencers to the astonishing AI-generated models. Throughout the years the concept of a supermodel has been somewhat untouchable. Although the business has faced consistent criticism for lack of diversity and negative body images, supermodels prevailed. They are the face of our closets and many aspire to come close to some of their favourite faces wearing their favourite clothes. From Naomi Campbell to Kate Moss we have had an incredible portfolio of real-life models over the years.


But will the supermodels fall as fast as they have risen? With Artificial Intelligence establishing its presence in the fashion industry more and more each day, we start to wonder will our favourite faces wearing our favourite clothes soon be computer generated? One of the first artificial intelligence influencers that emerged on the social platform is Miquela, who has amassed 2 million users. Following the structure of many real-life influencers, Miquela has a carefully curated feed that appeals to users visually paired with engaging content and text that relates to real-life people. In other words, computer-generated personalities have proven to be highly engaging, some argue even more so than the current influencers we come across our news feed.
The true recognition lies in the fashion houses, with brands such as Prada and Balmain using artificial intelligence influencers to drive their digital marketing campaigns. For Milan fashion week 2018 Miquela collaborated with Prada by posting images of her wearing their spring/summer 2018 collection while virtually attending their runway show. This is just one of many great examples of artificial intelligence influencers breaking the boundaries between the digital world and reality. This ability to virtually attend actual events builds on these influencers ability to connect with a greater audience and seem more 'human'.
Miquela isn't the first or last artificial intelligence influencer, Olivier Rousteing the creative director of the Balmain fashion house announced in 2018 that he would focus his campaign on a full cast of CGI models. Rousteing's cast included the world's first digital supermodel, Shudu. Shudu has been featured in Vogue, arguably a cult lifestyle and fashion magazine for some, where supermodels around the world battle to feature in some of their pages. While Miquela appears to appeal to a younger audience, Shudu has sparked great discussion within topics beyond fashion such as race. Patricia Hill Collins a social theorist has highlighted the potential Shudu may be igniting describing her as a depiction of the 'movement' of dark-skinned women.' A matter many real-life influencers are still struggling to debate ethically.


The question arises: 'Will AI replace the future of supermodels?' There are various sides to this debate depending on the perspective you may be using. Many CGI model creators arguing the benefits of using 3D art programs which can significantly reduce the time and waste that goes into sketching and sampling designs. In reality, potentially cutting millions of fabric waste and driving us into a more sustainable and efficient future of design.
However, one must ask what kind of beauty standard are these CGI models setting? As we already struggle with the fashion and beauty industries impossible beauty standards, do we now have to compete with 'perfectly symmetrical' CGI models? We have seen countless individuals battle to live up to their favourite supermodel, imagine if that supermodel's beauty was computer-generated, it can be a very difficult concept to come to terms with. The true meaning of unattainable beauty, one has to wonder how that could impact our future generations? While it may be beneficial to many businesses hoping to advertise online without having to adhere to the rules as these are artificial personalities, the benefits of using CGI models may not outweigh the potential negative impact this may have on our true perception of beauty.
It is still unclear whether our generation or future generations are ready to have CGI beauty as the new beauty standard. How this may impact our overall mental health is a great concern, along with the threat it provides to the fashion industry iconic personalities that we have grown to love for their imperfections paired with their unique beauty. Will we allow CGI to shape the future of our beauty standards? As many of us cling to our copies of Essence and Vogue Italia and UK we hope the time never comes that we have to let go of our examples of 'real' beauty, one can only hope artificial intelligence is utilized to better our world without ruining our traditions.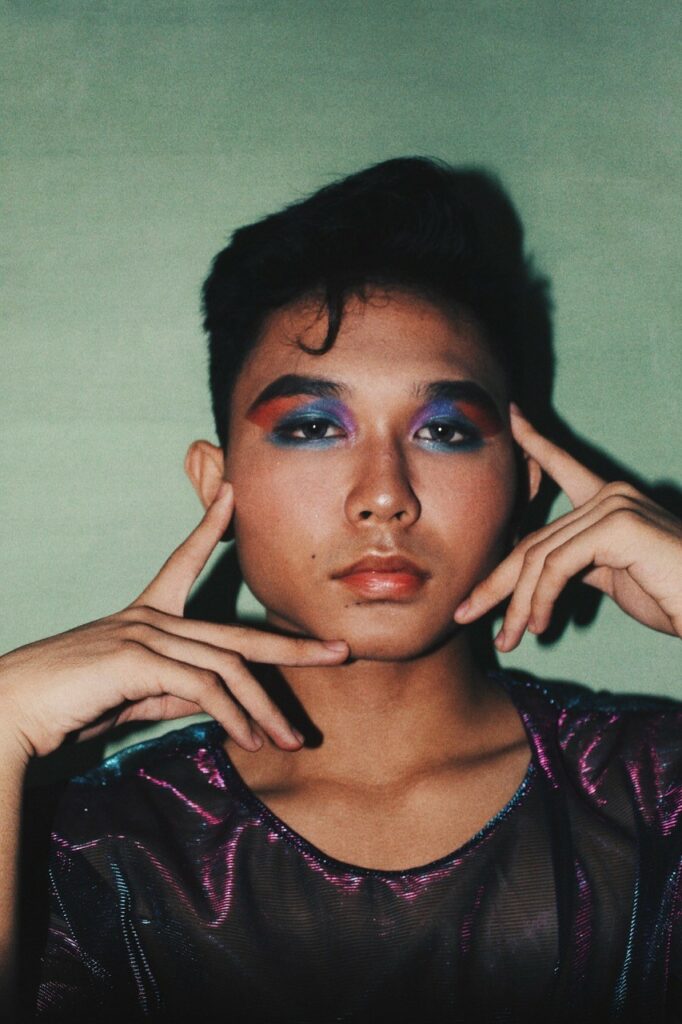 As we begin to experience forms of hyper-reality in a digitized space, one begins to question whether the CGI models that are taking over our curated feeds are equipped to navigate a world demanding diversity and inclusion at every step of the way.
As we move into this space, should we question how CGI can serve our diversity and inclusion initiatives and help push our industries into looking more like the streets we walk on?