The creator economy and homegrown fashion movement have together broken ground for under-represented designers using craft and artisanal techniques. Emerging Indian label, Abacaxi, by Sheena Sood carved a spot at New York Fashion Week FW 21/22, where the designer wowed with traditional shisha embroidery (mirror work) on western knitwear. At Milan Fashion Week, FW 22/23, Vaishali Shadangule debuted her haute couture collection 'Srauta' made with handspun Indian weaves. Meanwhile KH House of Khaddar, showcased India's freedom fabric 'khadi' in pop coloured denim, at Paris Fashion Week FW 22/23.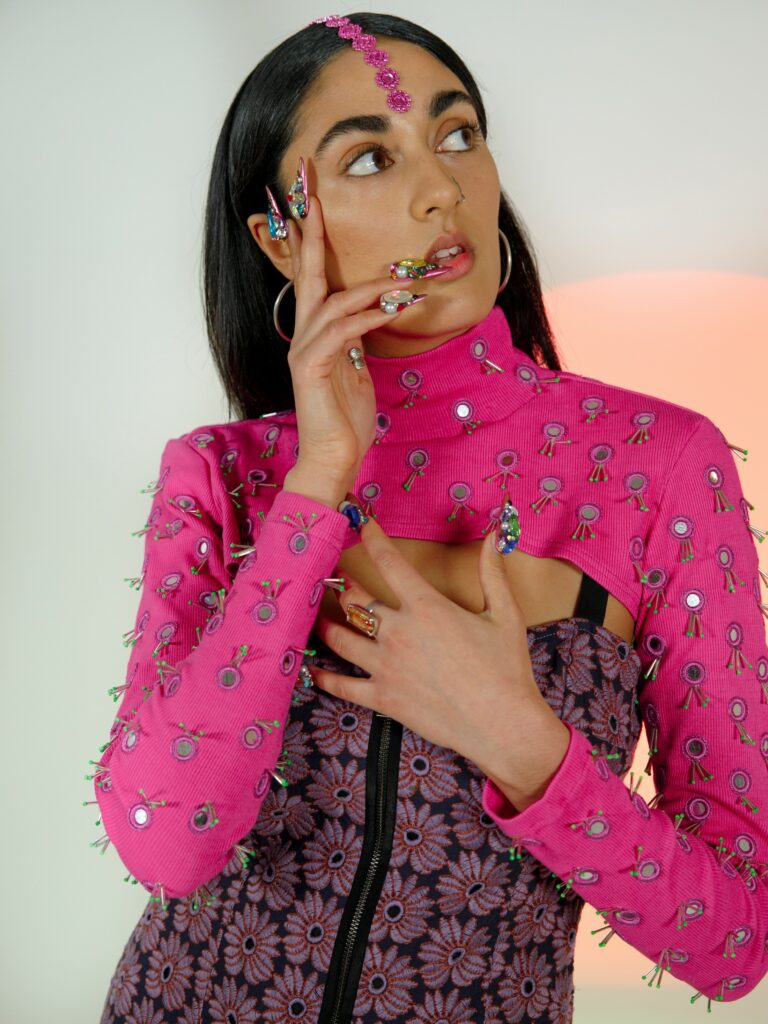 Historically, South Asian designers have been a minority on the runway, with only a handful, like Rahul Mishra, Sabyasachi and Prabal Gurung making the cut. But the burgeoning significance of craftsmanship in sustainable fashion is now confronting Western notions of South Asia's fashion industry: it is no longer perceived as a production powerhouse playing behind the scenes, and 'karigars' or craftspeople are receiving long-due credit. This sudden increased representation can be roughly dated back to mid-pandemic, when social media backed sustainability, artisanal production and social justice.
Chelsea Davignon, Senior Strategist at trend forecasting company Fashion Snoops shares, "A collective slow down catalyzed by the pandemic lent its hand to the revival of a DIY spirit and sparked a greater appreciation for artisanal and hand-crafted design. At the same time, a shared global experience promoted widespread empathy as individuals advocated for neighbors near and far. As conversations surrounding inclusivity and representation continue, global talents are being uncovered and highlighted."
This proliferating South Asian presence at fashion weeks is simply a prelude to what's happening in the global retailscape. The coupling of India's workforce skills in both digital technology and traditional crafts has its luxury market poised for ascent. According to reports by Euromonitor International, the market is forecasted to be worth $8.5billion in 2022, from $2.5 billion in 2021, with an estimated 25% growth rate. As luxury becomes closely synonymous with craft and heritage from South Asia too, multi-brand stores can hardly remain devoid of culturally charged brands – and nuanced names in countries like India, Sri Lanka and Bangaladesh ripe for the picking.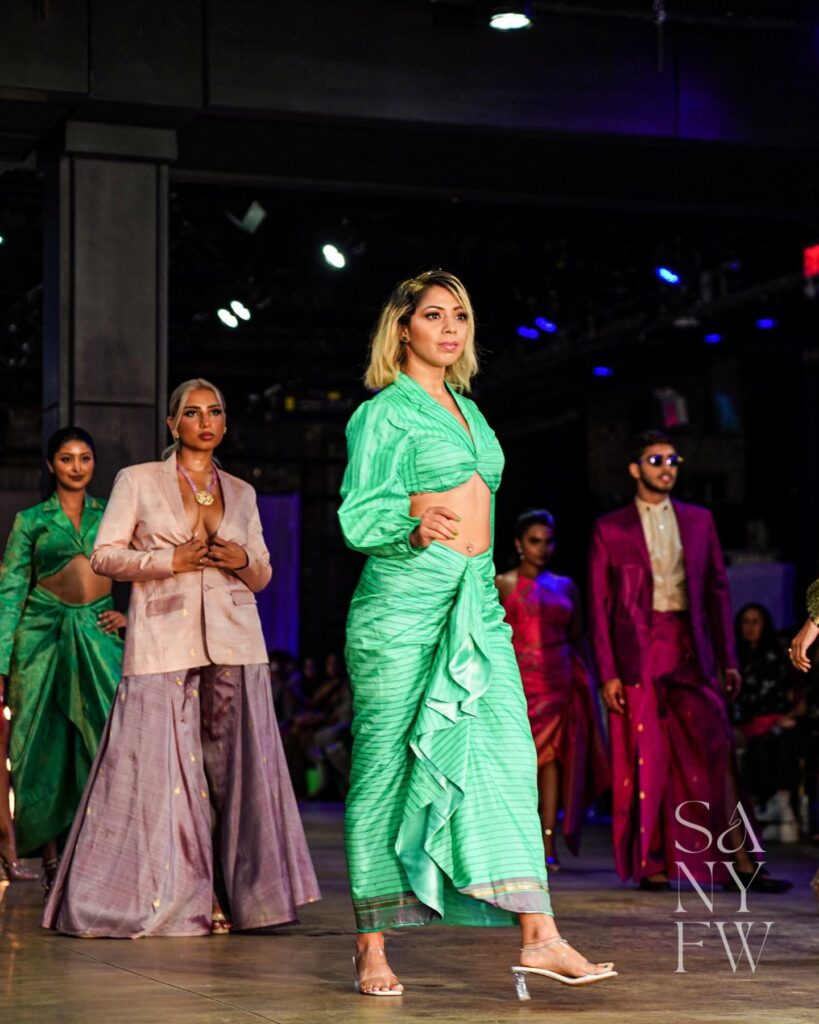 Capitalising on the West's newfound interest in terms like handloom, artisan-made and heritage is Jaipur-based menswear label, Harago which was curated by e-tailor Matchesfashion in early 2020 and later by SSENSE. Resort and swimwear brand, Verandah by designer Anjali Mehta made its way into Bergdof Goodman and Neimen Marcus in late 2021. Both labels celebrate Indian embroidery, prints and craftsmanship. 
In this regard, Anush Mirbegian, Director, Accessories at trend forecasting company Fashion Snoops shares, "The heritage and culture of craftsmanship of any European house is easily surpassed by the tradition of craft in India, often by centuries. But I think luxury brands shouldn't underestimate this audience and how their desire for items will certainly go beyond that of a western mass consumption mentality."
In Europe, a potential mass extinction of skilled artisans of tomorrow is underway, helmed by consumerism, low wages associated with craftsmanship, and poor perception of factory work. Italy's 2022 Excelsior-Unioncamere report (which monitors job demand and skill requirements), states that within 2026, Textile, Fashion and Accessories sectors will need to absorb between 63,000 to 94,000 professionals if the 'Made in Italy' industry is to grow. Manuela Prina, Head of Skills Identification, European Training Foundation shared there is a need to future-proof craft by bringing it into the formal economy as a career option.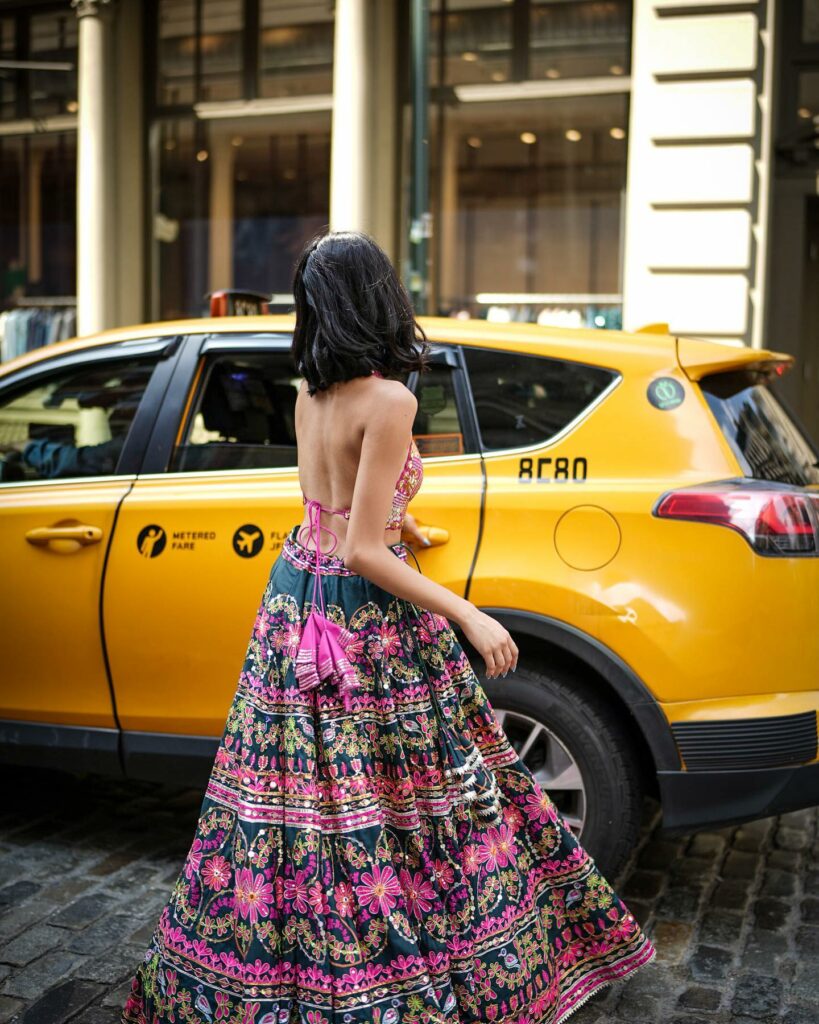 Meanwhile, a charged youth force is leading the South Asian revolution, leveraging their heritage to rewrite the artisanal narrative. The launch of the first ever SANYFW, South Asian New York Fashion Week is an ode to that. Hosted across New York City from September 8th to 14th, it gave voice to a slew of emerging and established talent across the South Asian diaspora and set the foundation for a cultural bridge to the West. 
Developed by entrepreneur Shipra Sharma and partner Hetal Patel, SANYFW saw runway shows characterised by Indo-Western streetwear, traditional bridal wear and sustainable labels. Nomi Ansari's glamorous trousseau ensembles were matched by Mayyur Girotra. Tai by Studio 9696 and Bedi by Alice Narang both took a ready-to-wear fusion approach, blending indigenous textiles and silhouettes with western cuts; think blazers and collared blouses paired with lehengas and dhotis. Other brands featured during SANYFW included resort wear by Reshma Zaman's Recover Season, What is Moiré by Bangladeshi designer and an Indian LGBTQ-owned menswear label, Pali.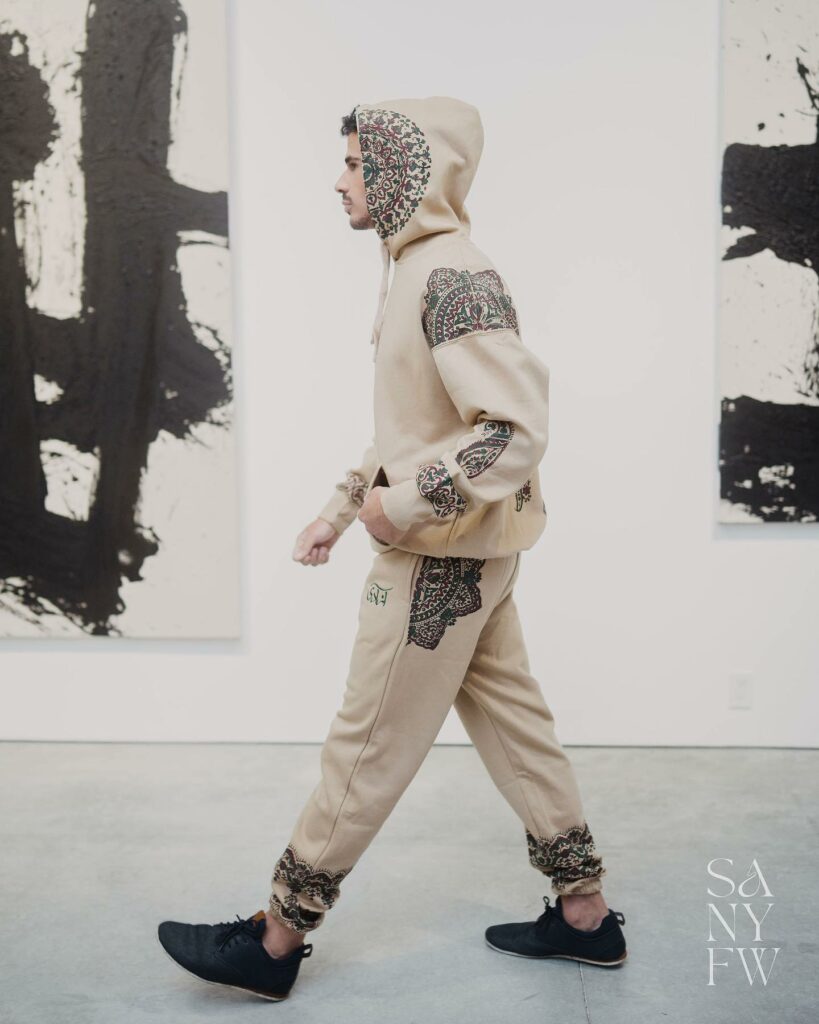 Undoubtedly, inclusivity and diversity are being sewn into the social fabric of modern society – right from the parliament to online shopping experiences. We seem to be at the start of a growth curve in global demand for international, ready-to-wear brands, with ethical and craft-centric approaches. Mirbegian shares, "In the last two years, as consumers have become more educated about cultural authenticity and appropriation, they might be leaning towards designers that actually come from countries where their products are produced." He further alludes to the wokeness of this new conscious consumer, who is questioning motives of Western designers working with artisans in South Asia. "Maybe this is giving way for more opportunities to designers that actually hail from and produce in these places."
Even with brownwashing under scrutiny, new consumer potentials unlocked, and increased global representation of South Asian designers – the wheel is still turning. Traditional textile exports continue to service the needs of Western ateliers, valued at $463 million in 2020-21, with France high on the list of destinations (per GOI). But now there's a marked distinction, because recognition is what divides cultural appreciation from appropriation.