A decentralised and co-created Web3 evolution enables NFPs, non-fungible people, and their digital wardrobes to come alive in the Metaverse. With them, the IRL issues of the fashion industry follow suit. Questions arise: are fashion brands using the digital space as a fictional front for their DE&I initiatives? Will Meta-avatars soon begin to idolize a digitally-made perfect body?
In a 2022 report by Wunderman Thompson Intelligence, titled 'New Realities: Into the Metaverse and Beyond,' it was found that 65% of Metaverse-aware people believe it to become more inclusive than the real world. In the digital fashion space, the scope for diversity is limitless. But an archaic industry still playing catch up with yester-year's representation renaissance – across race, body, age, and ableism, is slow to grasp the opportunity. Legacy brands are focused on marketing virtual spaces and monetizing digital twins of their physical merchandise. For instance: the Gucci Vault launched in The Sandbox Metaverse and Nike's Swoosh NFT marketplace for virtual sneakers.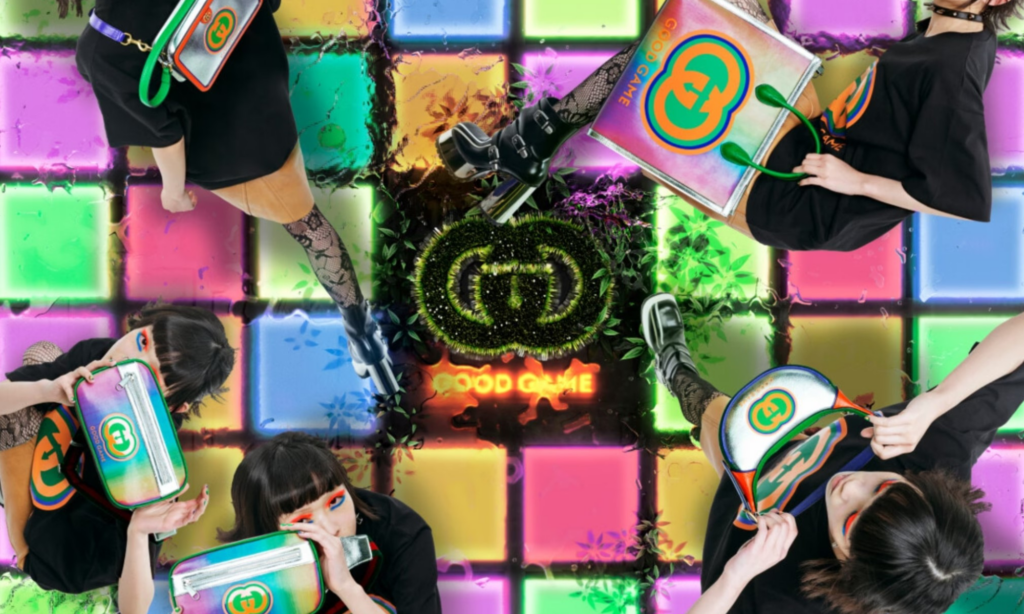 However, the beauty of Web3 is that it allows for a democratization of fashion, and emerging labels are all about tackling Meta-inclusivity. Idiat Shiole, a Muslim digital fashion designer founded the Metaverse atelier, Hadeeart, recognised for creating Nigerian designs including hijabs, braided hairstyles, and tribal markings. Zeroing in on audience demand for body diversity is House of BlueBerry; whose bestseller is a pair of jeans that proudly flaunts the avatar's stretch marks between artful rips.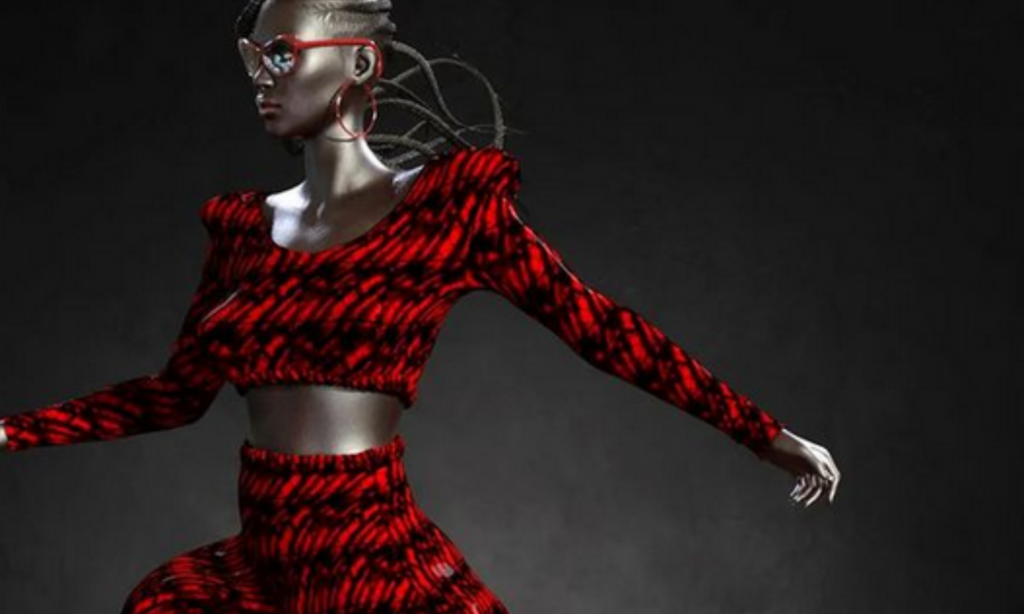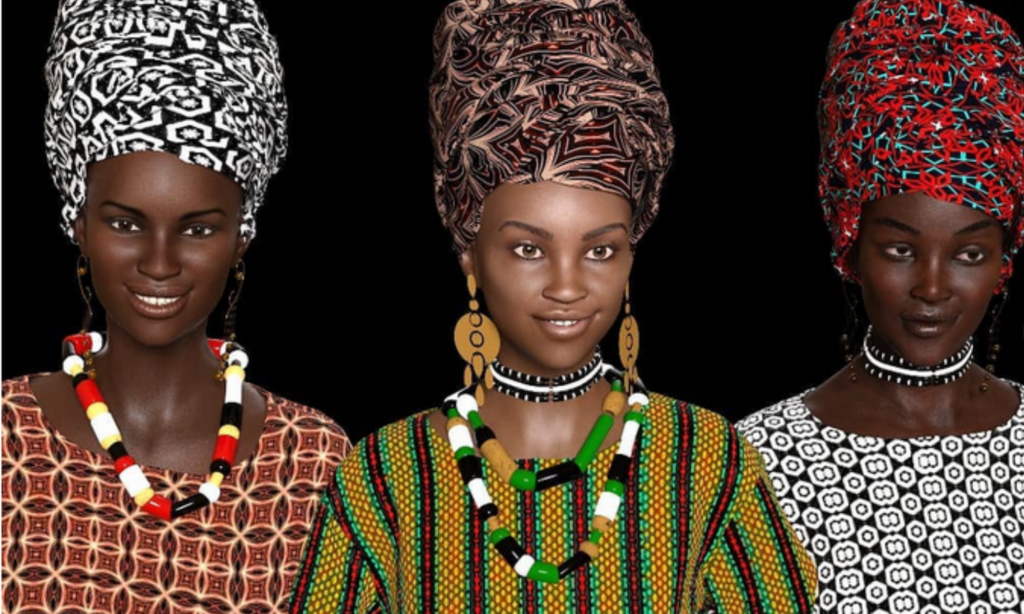 In 2021, the Institute of Digital Fashion (IoDF) released a report 'My Self, My Avatar, My Identity' that shed visibility on the finite options available to create diversely populated Metaverses. It revealed meager choices for customisation of digital identities in terms of non-binary representation, Black hair-dos, disabilities etc.
Leanne Elliott Young, CEO, and co-founder, IoDF shared concerns over using the Metaverse to replicate an already damaged business model: "We are not advocating using digital to just recreate an old system virtually. We want to shift characterisation into representation."
This sentiment has been echoed by POC initiatives like Lalaland, Afro Hair Library, Bigthinx, and People of Crypto, among others. Much of the brain power fuelling Meta-inclusivity is coming from new tech heartlands in Nigeria, Ghana, and India; which is substantiating proof of its potential to be more diverse than the real world. Since its inception, the Metaverse has not been ruled by a sole community but rather expanded across diverse IRL geographies.
Poor renditions of African hairstyles in video games led UCLA professor A.M Darke to launch the open source Afro Hair Library, where artists receive stipends to digitally create Black hairstyles. Slated to be open on Juneteenth 2023, Darke aims to keep building this database of 3d assets as an 'anti-capitalist, feminist approach to the portrayal of Black hair.'
India-based AI start-up, Bigthinx showcased a diverse selection of model avatars in a virtual show at New York Fashion Week in 2020. They were scripted off real people from Africa, South Asia, and Europe and included an amputee, a wheel-chair bound avatar, and models with the skin condition, vitiligo. In the similar hopes of integrating 'full spectrum representation' for fashion e-commerce and NFT marketplaces, is Lalaland. It is an Amsterdam-based company founded by Musandu from Zimbabwe, which uses AI to create hyper-realistic models of every body type, gender, and skin color.
Veering into the territory of identity tourism, digital blackface resurfaced in the internet age, when Black avatars were made or used by non-Black people for creative and entertainment purposes. James Cameron founded a virtual influencer agency, The Diigitals, and created Brenn, a plus-size model, and Cami in partnership with The Down Syndrome Institute (DSI). Young of IoDF is optimistic that virtual influencers can ultimately take the stage as role models to create an inclusive industry in the Metaverse.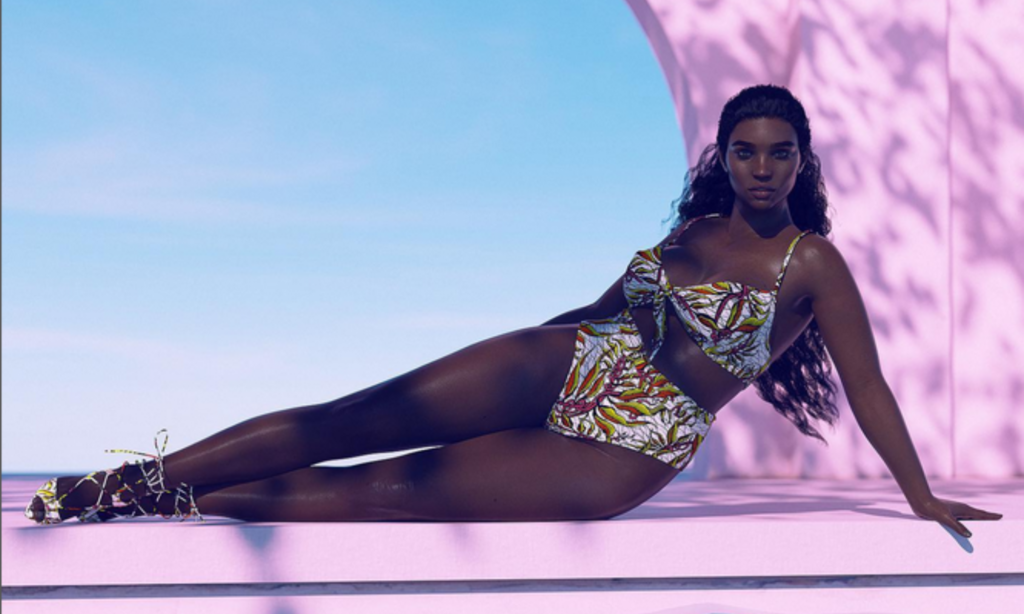 However, there is a flipside to the ungoverned freedom of making avatars in a decentralised space – brands could simply be doling out digital tokenism and performative activism without making real-world changes in DE&I. Lokesh Rao of Trace Networks Labs says, "There's a chance that the problems of our physical world could spill over into the Metaverse, and that is a concern."
Challenging such notions are makeup brands NYX Cosmetics and Clinique. In a 2022 Pride campaign, Nyx partnered with People of Crypto to sell a collection of more than 8000 BIPOC and LGBTQIA+ NFT avatars with virtual makeup looks. At the same time, Clinique launched 'Metaverse like Us,' in collaboration with Daz 3D, whose NFP collection consists of almost 9000 female and non-binary avatars, of which 60% are POC. The brand commissioned three well-known make-up artists hailing from under-represented communities to create their signature virtual make-up styles for these avatars.
Congolese designer Anifa Mvuemba's brand Hanifa uses avatars of full-bodied African women to showcase collections virtually before consumers receive any physical products. Currently, Fashion Minority Alliance is consulting for the fashion and beauty gaming app, DREST which launched in 2019. It is one of the only digital gaming companies that collaborate with DE&I, to create avatars with accurate representations of body features, including eyes, nose, body, mouth, and even head coverings.
Evidently, Meta-inclusivity in the digital fashion industry hinges on virtual influencers and avatars. With initiatives like Afro Hair Library and Lalaland, the future could be diversely rendered, especially if IRL x URL work in tandem to set new standards of representation.
Images courtesy of Gucci, Idiat Shiole, and Brenn.