When we think of the presence of models in the world of high fashion, few are those who can recall (with precision), the names of the first black women in haute couture. Well, prepare yourself to (re)discover Dorothea Towles. She was among the very first, if not the, to become a popular model in the closed circle of Paris haute couture. Doing so at no less than Christian Dior.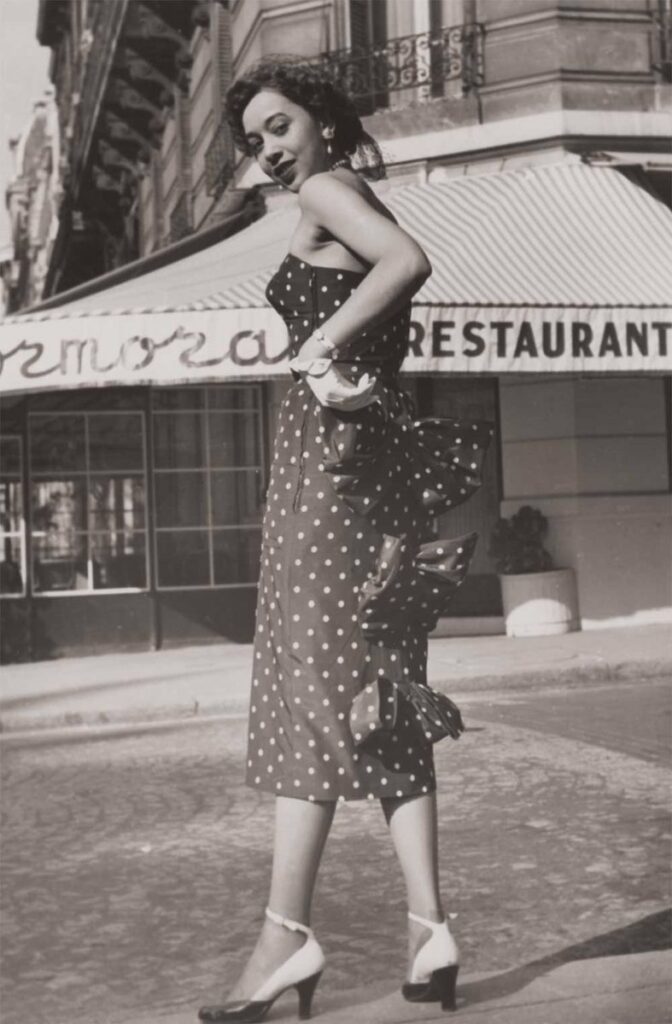 Her background is complex, growing up in Texarkana, Texas with seven siblings, and graduating from Wiley College at the tender age of 18 in 1945. In spite of those segregated times, her parents managed to instil a sense of optimism for the future. However, after her mother's death in the early 1940's, Dorothea travelled to Los Angeles, California. There, she enrolled at the Dorothy Ferrier Modelling School where she was the only "coloured girl", yet she was always eager to discover and immerse herself, and would travel frequently to Sunset Strip in Hollywood.
In 1949, Dorothea followed her older sister Lois, a professor at Fisk University and aspiring concert pianist, to France. Arriving in Paris, on a makeshift cargo plane via Newfoundland, Dorothea found that the long trip was well worth it. She found new liberties and opportunities that were not to be dreamed of back home in the segregation of Texas, prompting her to pack up and leave the US and find comfort overseas. 
Settling in Paris, Dorothea needed to find work. She put to work her experiences obtained from the Dorothy Ferrier Modelling School and with the French designers loving her short waist and long legs, as they were similar to those of French women's, she got her 'foot in the door'.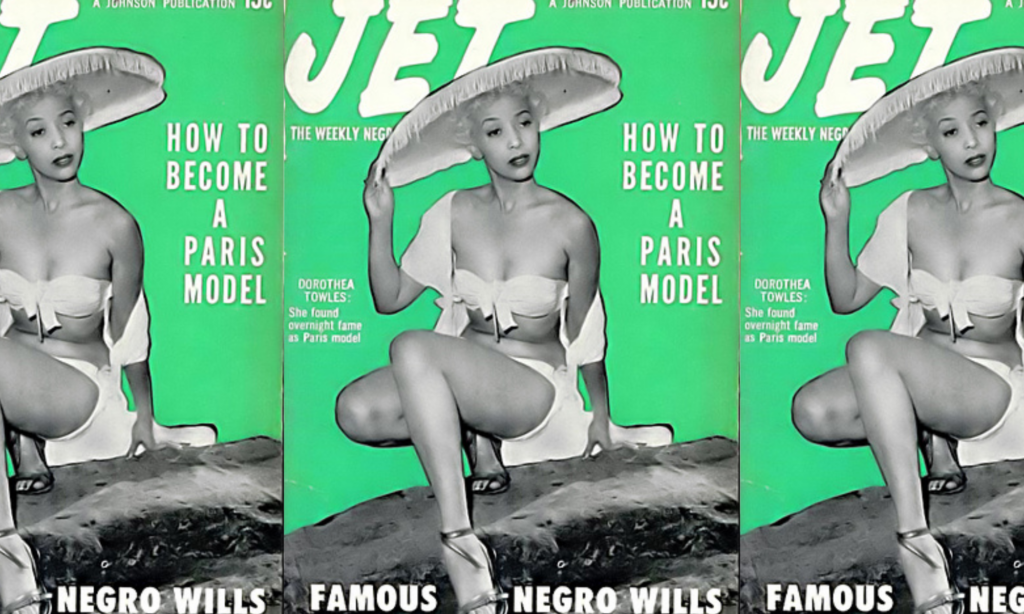 Christian Dior was the first to hire her. Working with other models from Finland, Sweden, England (and even Soviet Russia, extremely uncommon at the time) she helped Dior to internationalise the appeal of his fashions. Being one of the models chosen to help popularise Dior's revolutionary "New Look", she also learned the "Dior Swirl" and dazzled both him and his clients during the excessive runways.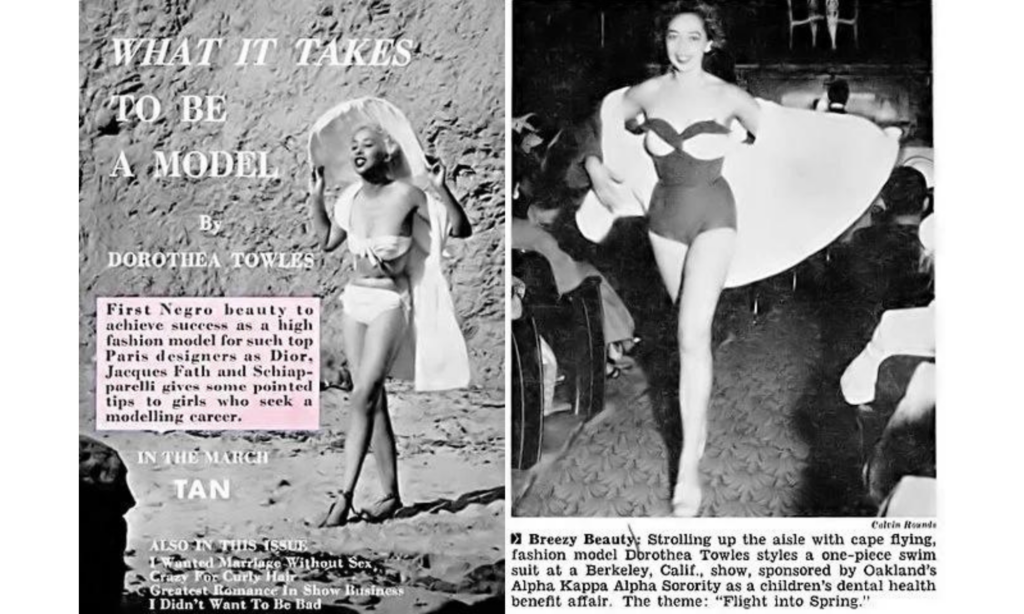 An avid traveller, she found herself in exotic and far-off destinations like Algiers, Algeria and Baden, Germany, amongst other countries, all thanks to her work with Christian Dior and other well known grand couturiers such as Jacques Fath. Always knowing how to create a moment, Towles was no different when her day came in 1953. On a whim, she bleached her hair blonde, traversed the famed Champs-Elysées and quite literally brought traffic to a stop. A true moment to behold.
Toward the end of the 50's after her great successes in Europe, an optimistic Dorothea returned to the United States. Being unfortunately not as welcoming, open nor free as the life she had gotten so familiar with in Europe, life back home rapidly changed her career path.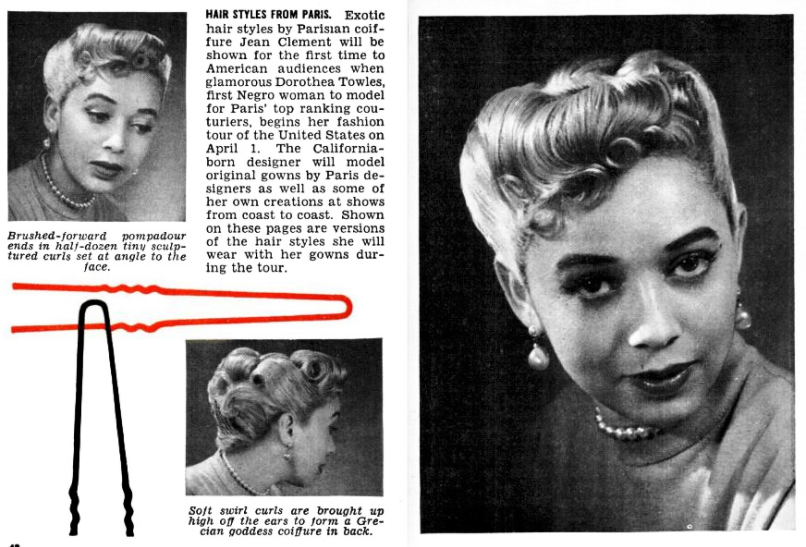 Today, most people have forgotten her accomplishments and, if not for the pictures she kept in her personal archive, the historic achievements and legacy of the little girl from Texarkana would have been lost to us all. 
In her later days, Dorothea married Tom Church, the immigration attorney. She passed away on 7th July 2006 in the presence of her family and loved ones, after 36 years of marriage, a large family, and a vast legacy.