It's a sweet-smelling overcast Thursday afternoon in late April; spring has sprung. We're stood on the grassy grounds of St. Peter's church in Walworth, Elephant & Castle. There are gazebos, stalls, trestles, and benches laid out for meandering participants. Dotty's selling her homemade jam. There are various local community action groups handing out leaflets and chatting amiably. A sandwich stall is selling sarnies. A juice stall juices. This feels, looks, and smells like a typical English community event. But, nestled in one corner of the grounds, there is a stage awaiting the arrival of BRIT-award nominee singer Joy Crookes with a full band set up and a brand logo behind it.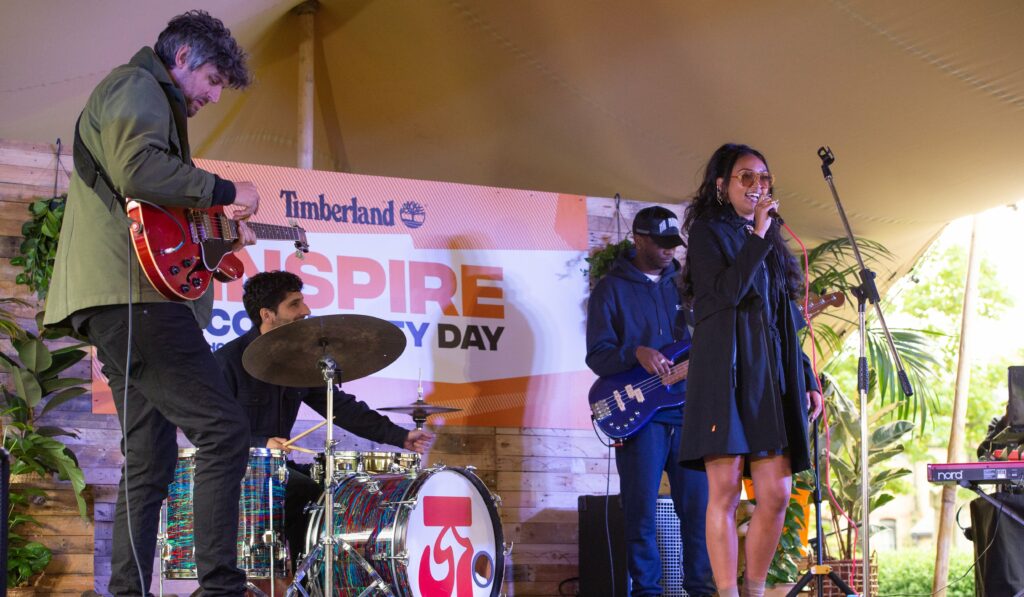 I'd received two emails from the brand recently. The first one was suggesting I join their "community" online. The second was an invitation to the event above. These two emails are a microcosm of the fashion industry's interest in leveraging the concept of community. The first indicates how brands are trying to create a community around their own brand online. The second, is how they're supporting communities outside of their brand. 
We ask: Is fashion really invested… or is it just posing for the selfie?
A sense of brand community is whipped up via a storm of various influencers, newsletters, events, and social media posts. Every day presents a new opportunity to blast an email out to unsuspecting consumers to join their community. The brand's community perks include earning points from purchases, member-only products, exclusive promotions, 10% off your next purchase, redeeming points for rewards, and getting a birthday gift. Is this maybe a slight bastardisation of the word community?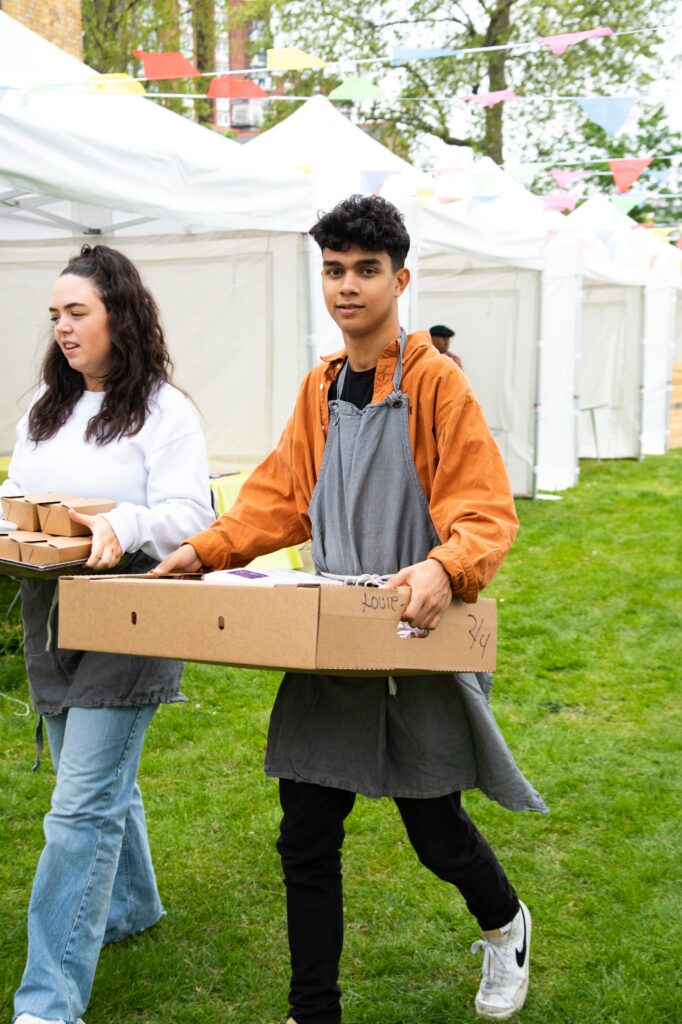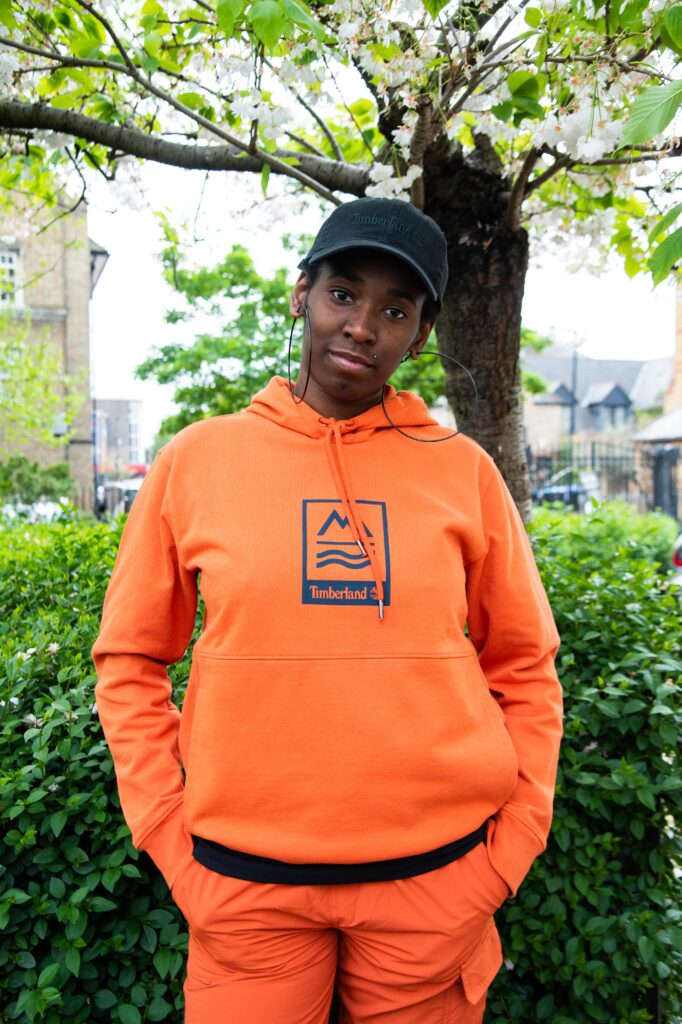 Johan Hari's bestseller "Lost Connections" suggests that we have become a fractured and isolated society, and that communal activity has "been in free fall" for decades. He writes about what happened in 2011, in Kotti, a housing estate on the outskirts of Berlin, to exemplify what we are losing. Nuriye Cengiz put up a notice in the window of her flat saying she couldn't afford rent, and a week from then when the bailiffs came, she would kill herself. The locals set up a road blockade to demand Nuriye wouldn't be evicted and that their rent was frozen. They developed a 24/7 rota for occupation of the blockade, pairing randomly with other names on the list. After a year of collective action and communal engagement, the spillover effects were enormous. They got their rents frozen; gay and conservative Muslim communities found commonality and connected; the community broke a homeless man named Tuncai out of a psychiatric ward and housed him after he'd started showing up at the blockade and became beloved by all; a bad kid avoided expulsion after being paired with an older teacher; and Nuriye survived. Hari says, "They had stopped being solely private. They had stopped sitting alone. They had made themselves public. And it was only by doing that—by being released into something bigger than themselves—that they had found a release from their pain."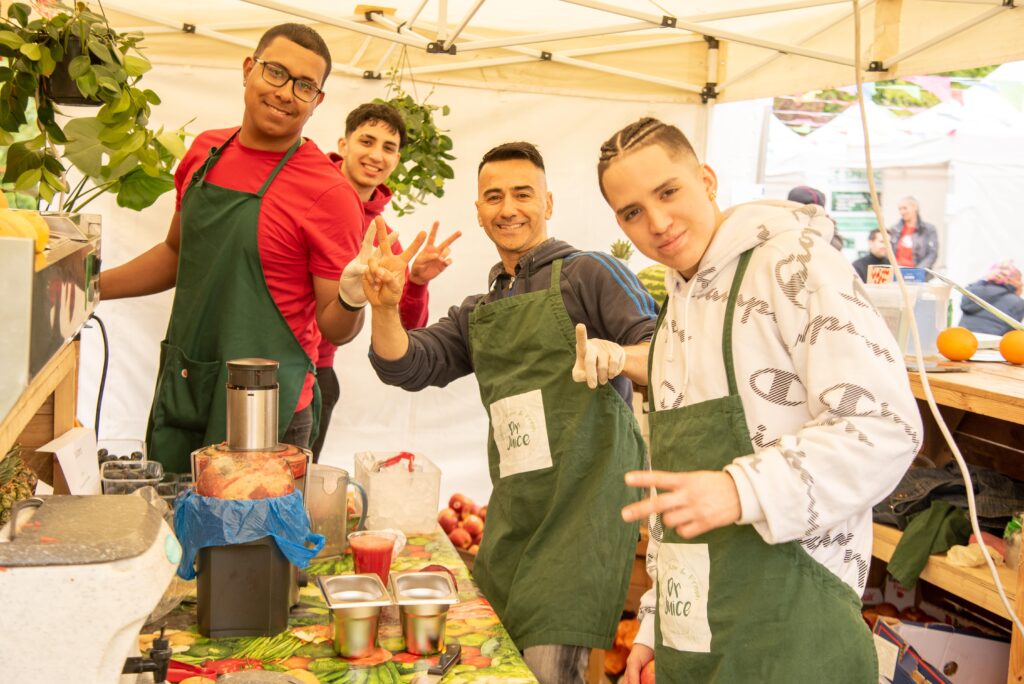 A Vox article from March 2022 suggests that: "While fans of certain shows or musicians — or even consumers of specific products, like Peloton — may feel they are members of a community, they are not always invested in other members' lives and well-being." While the Internet became both scapegoat for our increasing isolation and the means to crawl out of it, Hari says our disconnection precedes the internet's attempt to patch it up. So, why does fashion, or the Internet-at-large, want to suggest to us that if only we'd engage with a comment box, subscribe to a Patreon, or sign up for a newsletter, we would find community? In marketing it, they suggest all-powerful and innate benefit of genuine community, but provide only a weak veneer of what it actually means. This, in a sense, is community-washing, and it's an insult to anyone who has ever felt alone, disconnected, and misplaced. 
Now, let us return to the verdant grounds of St. Peter's church.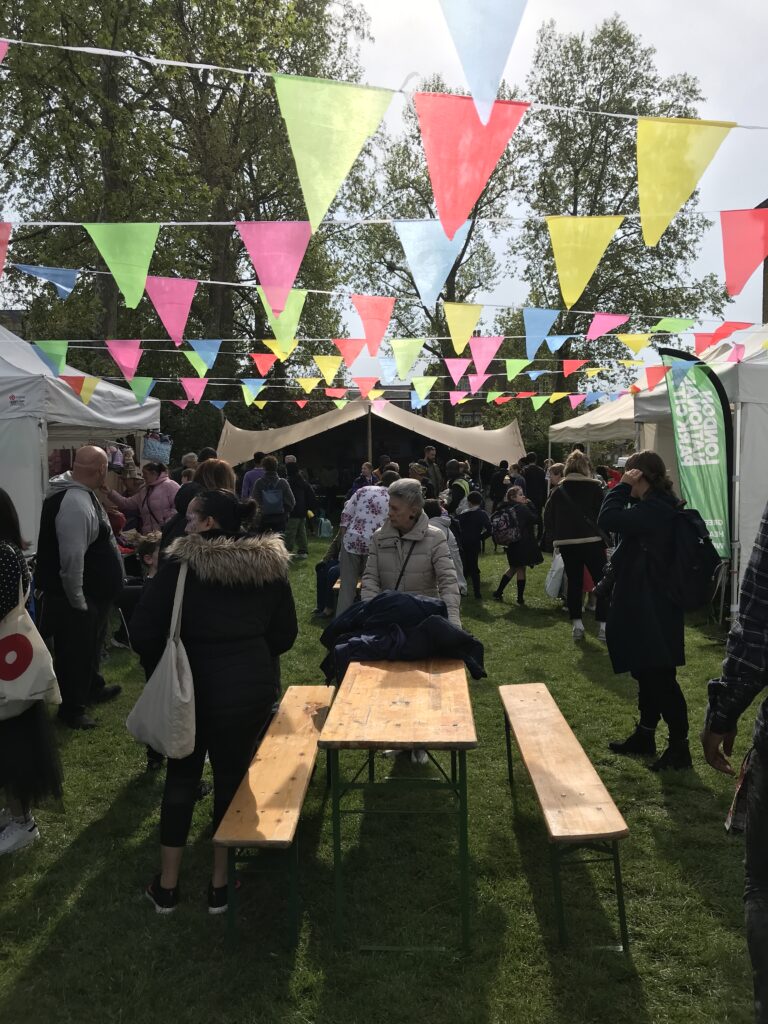 In the wake of George Floyd's pugnacious death in the summer of 2020, the Black Lives Matter spawned, and from that the support for the black community became a large part of some brands' marketing efforts. At the same time the interest in sustainability was ramping up, and an understanding of a brand's has a moral imperative to not f*ck the planet, its resources and its people. But what's the point in protecting Nature, if its people are still suppressed? Could supporting social changes, social issues, and social cohesion bring all of these issues together? Timberland certainly believes so.
In 2021 Timberland set up the "My community, Our Nature" platform to help green urban spaces across the globe and support BIPOC communities, who are disproportionately affected by environmental inequities. Joy Crookes won the pledge for South East London and they teamed up with National Park City Rangers & InSpire Youth Club. But can the inherent 'short-termism' of a marketing campaign genuinely bring about the long, hard slog that is require in uplifting and supporting community goals and projects?
Timberland is fostering career pathways in the music industry led by YUAF and InSpire youth club, featuring a range of creative workshops, and work experience at supporting partners i.e. Sony. Staff have also teamed up with London National Park City and Urban Growth to create green spaces around InSpire's grounds at the church including a new pergola, and will fund regular field trips to green spaces outside of London. Something which wouldn't be available to these kids normally. But, in its press release, Timberland acknowledges the magnitude of the issue: "In less than a decade, spending on Youth Services throughout the UK has been cut by 70%." Crookes says in an interview with The Evening Standard , "I think the amazing thing about working with Timberland is that there's longevity in their work." However, the longterm impact of Timberland's involvement here and the extent to which it can plug government funding, remains to be seen.
At the event, under the swaying trees of the church grounds, we get speaking to Floree Zama-Neagra of the London National Park City who recalls how beaming the kids of InSpire were when they received their Timberland gear, how London National Park City has been propped up by the investments from Timberland alone, and has allowed them to now pitch for further, larger investments, securing a tangible future for them.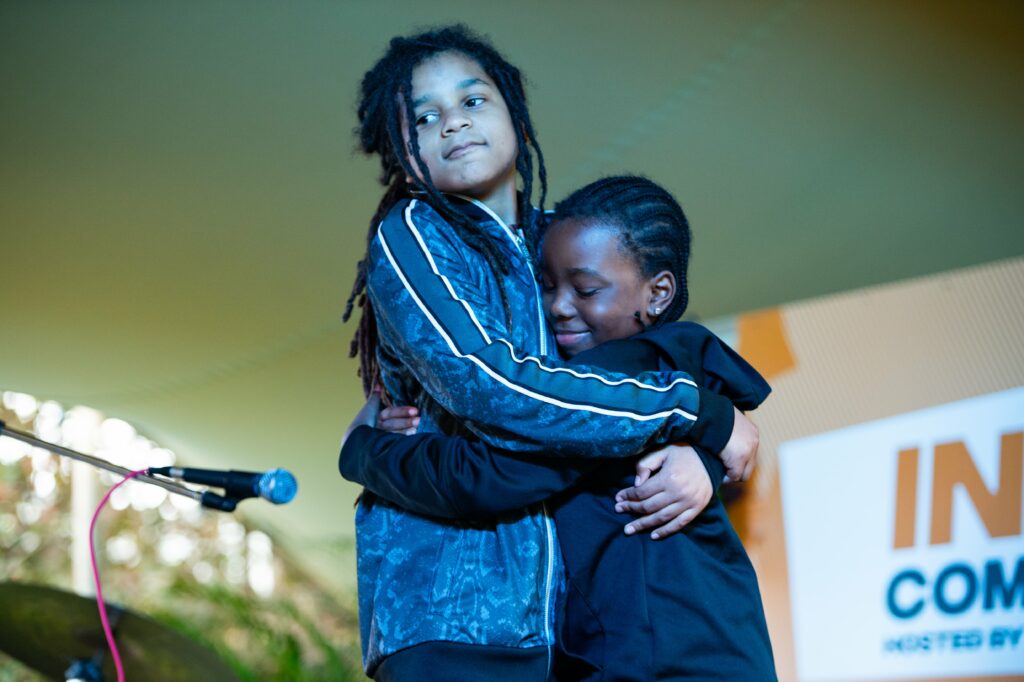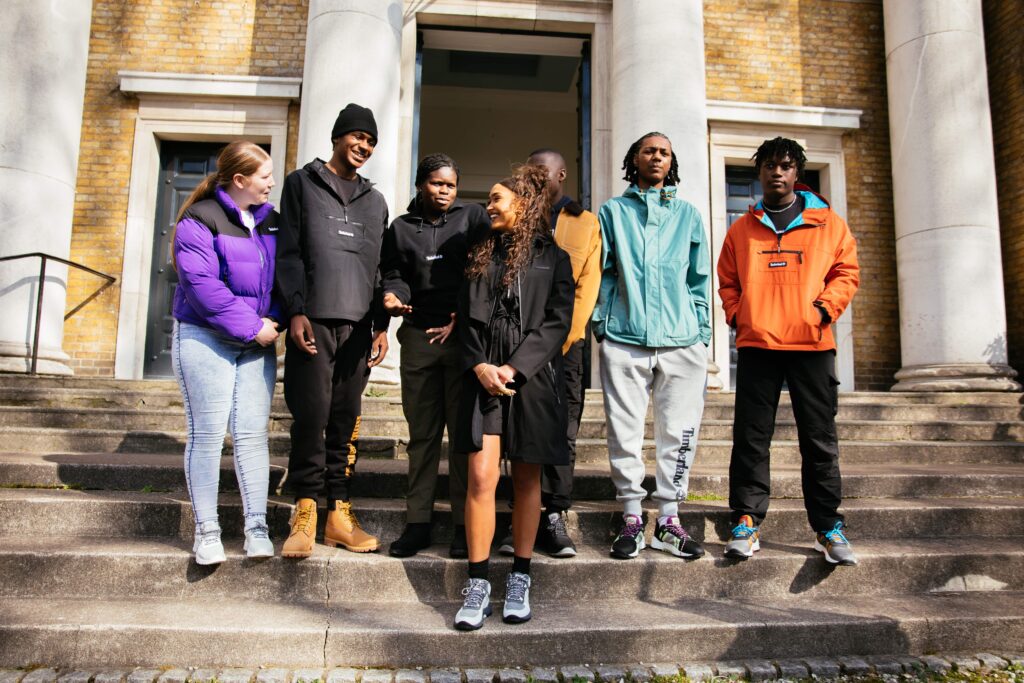 So, Timberland's community event was of course a marketing event. That being said, there was a sense that real people were at the heart of this, there was a genuine exchange, and there was community here. Perhaps this will inspire more brands to be altruistic, ask people in the community for what would benefit them, and affect positive chance. We implore brands to consider their pledges, consider whether they're making good on them, and to see how they can positively impact the communities around them. With the government turning a blind-eye, Fashion needs to do its bit to reduce its ecological impact, support community, commit to a longterm struggle, and bring to light poignant social issues. Wherever that may be. But please, whatever you do, do not suggest we're a part of a community because of the 10% discount off our first purchase…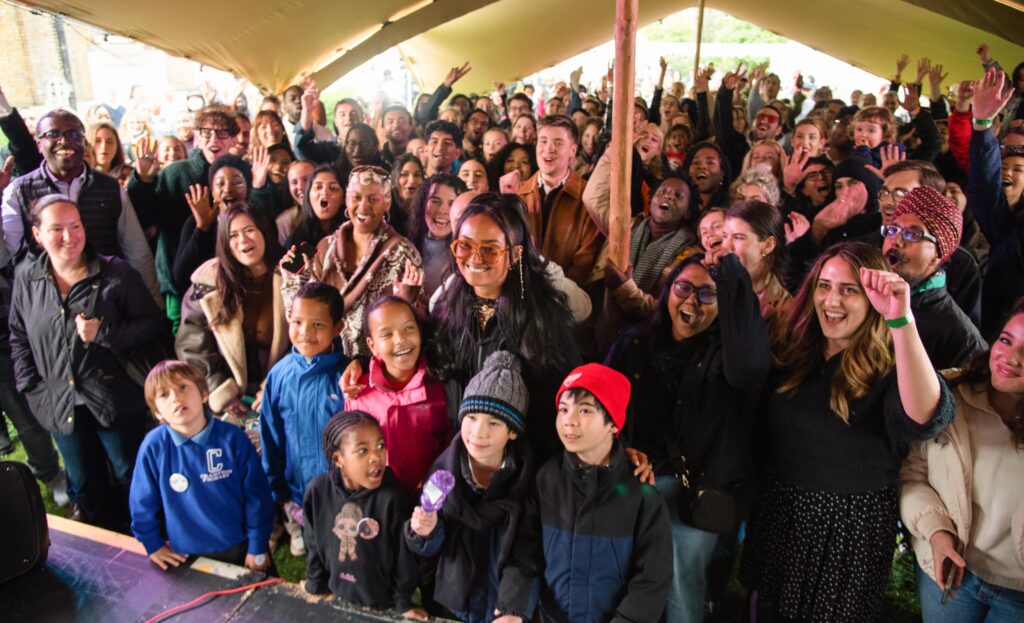 _____________________
1 p. 215
 2 InSpire Youth is a charity safe space for the local youth of Walworth engaged in the arts. The founder Nigel explains a lot of kids come from the nearby Aylesbury Estate. Recently, Southwark Council's plans have been criticised for displacing thousands of residents as a part of their regeneration plans. There is uncertainty among residence, especially in a climate where rising rent prices are pushing locals out of the area; a situation very similar to Kotti, propelled by gentrification.