Africa's fashion terrain doesn't have a LVMH yet, but Laureen Kouassi-Olsson, founder of the newly-launched, Mauritius-based Birimian investment fund, is on an ardent mission to change that.
"I don't want people to think of it as an African LVMH,  but rather as a company having the ambition to become an LVMH, dedicated to promoting the African Heritage in a contemporaneous manner", the 38 year old tells the Fashion Minority Alliance, in an interview.  A specialist in private equity and financial services, the Harvard Business School-educated Kouassi-Olsson accrued over a decade of experience in investing in private companies and financial institutions on the African continent while at Paris-based firm Amethis.
"I had been working on Africa, in an office which was close to the Eiffel tower and Arc de Triomphe. At some point, it dawns on you that you're not making an impact on the continent, working remotely", the Abidjan, Ivory Coast-native explains, elaborating on the decisive moment she resolved to build a firm that aids burgeoning brands in keeping revenues in the hands of the Africans who build and craft these brands.
Given Africa's manufacturing revival in countries like Nigeria and South Africa, its rich, artisan heartlands and shift towards sustainable energy and methods like recycling of textile products, Kouassi-Olsson's dream may become a reality sooner than expected.
According to a report by Fashionomics Africa, an initiative of the African Development Bank Group, textiles and apparel production, for example, is surging in countries like Madagascar, Angola and Ethiopia.
The latter, mired by a history of political corruption and civil war, has given birth to the Hawassa industrial park, where six local companies and 15 textile and apparel companies from the USA, China, India and Sri Lanka have started operations, which is expected to create 60,000 jobs and an export value of US$ 1 billion for the region.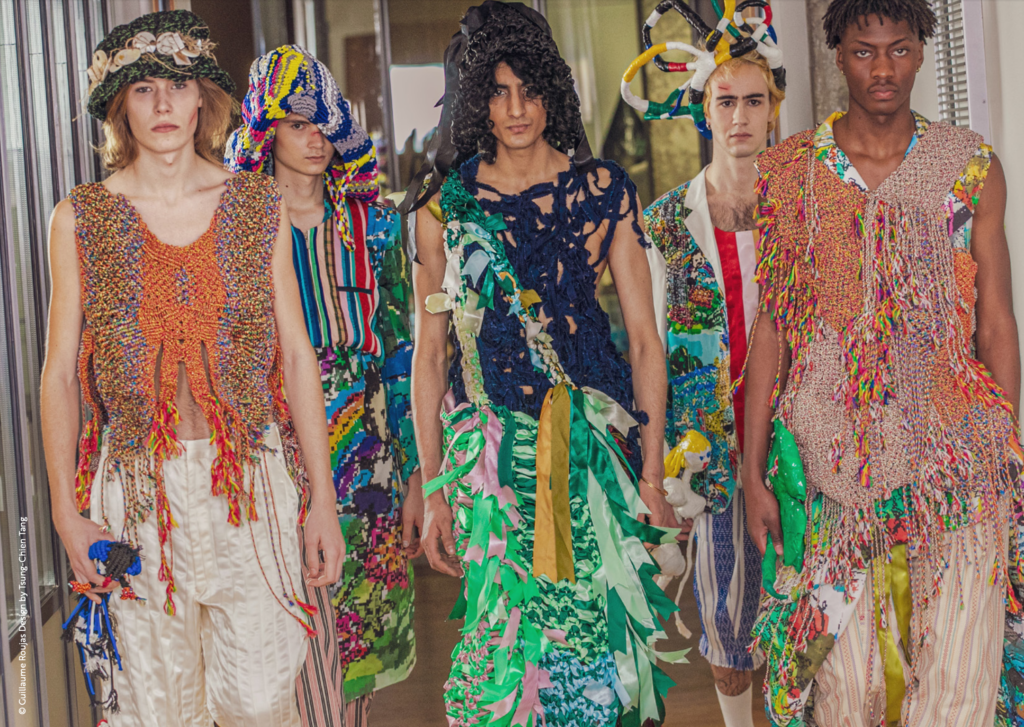 Not to be confused with a private equity that often times injects capital and revamps to later sell-off a company for profit, Birimian prides itself on its long-term investment outlook. Dedicated to supporting African fashion brands like Ghanaian luxury brand Christie Brown and Ivorian American designer Loza Maléombho (a preferred label of Solange Knowles) in their trajectory as global luxury fashion houses, Birimian provides investments averaging $200,000-300,000, with the ability to inject up to $3 million with co-investors, when needed, in order to propel local African and diaspora brands with everything from production to distribution and by connecting them with the right shareholders.  There is no other private, fashion-focused investment firm of its kind, in Africa, to date.
This year, Birimian inked a partnership with Institut Français de la Mode, with the launch of the first French accelerator program dedicated to African designers and brands, WSN and  trade show organisers Who's Next and Première Classe, a further step in propelling small African realities onto the global stage. Birimian has additionally initiated relationships with other strategic actors of the French fashion ecosystem such as Federation de la Haute Couture et de la Mode et fashion prize Andam.
"We are and aim at becoming the reference financial services and holding company dedicated to African heritage brands to promote, develop, sustain in the long run – to make it the Chanel, Dior, Louis Vuitton of tomorrow, the luxury brands of tomorrow", Olsson adds, pointing out that African brands have the potential to be regarded as international realities rather than local curiosities.
Kenzo, she remarks, started out as a Japanese brand, but as its popularity grew on the Paris fashion week circuit and beyond, its logo, marketing, strategic positioning eclipsed its origins.
"We would like our brands to be sold internationally, where people forget their African-ity but what will remain is the universe and the story they're selling".

Admittedly, forging real change on the African continent, namely in Sub-Sahara, where hiring workers to produce low-quality goods is the norm and manufacturing has shifted from China to countries like Ethiopia to profit from low wages, will prove a real long-term challenge.
According to a report by Fashionomics Africa is an initiative of the African Development Bank Group to foster the fashion industry in Africa as a lever to create jobs, investing in creative industries is also a priority, as the fashion industry globally is expected to double in the next 10 years, generating up to US$ 5 trillion annually, presenting a rare opportunity for Africa at various levels of the value chain — from design to production to marketing.
Africa also has a wealth of its own raw materials like cotton across the continent where 37 of the 54 African countries produce the crop, out of which 30 are exporters. The African continent accounts for only about 16% of the vast global textiles market, valued at $1.6 trillion in 2015, while Asia-Pacific accounts for almost 60%.
Olsson warns that industry leaders can't wait for and rely on governments and local authorities to create the proper conditions for growth and an efficient eco-system for luxury goods to thrive. The private sector are also hard-pressed to play a role in setting those conditions.
"At the end of the day, it's about creating a strong impact in changing the conditions of people living locally, meeting with strong entrepreneurs and young people who are dynamic, proactive and trustworthy… and with little stars in their eyes. I think I also get inspired by that entrepreneurial spirit. This is where I am today".