Most emerging fashion designers share a vision of one day walking down a catwalk as they are welcomed by the thunderous sounds of applause. This, of course, after the successful presentation of their new dream collection to top fashion editors, top buyers, celebrities, and VIPs.
Paris, New York City, London, and Milan – known as the BIG FOUR of fashion weeks – help fuel these dreams.
However, most designers are unacquainted with what it takes to get there or the hefty price tag that is part of the adventure. A "very small" presentation in Paris can start at 50,000 euros and quickly move upwards from there (and that does not even include the cost of creating the collection).
Alternatively, other successful fashion weeks take place in Madrid, Lisbon, Porto, Copenhagen, and Berlin. These cities offer opportunities to stage catwalk shows, meet buyers, participate in showrooms, and make professional contacts. However there are restrictions… they tend to cater mainly to local talents. Few foreign designers receive an invitation to participate and even fewer of these rare invitations represent minority diaspora designers.
Fortunately, there are other opportunities for underrepresented designers to seize. And those who have done so are leading the way in finding alternatives to the often-ruinous costs associated to showing in the BIG 4 fashion cities.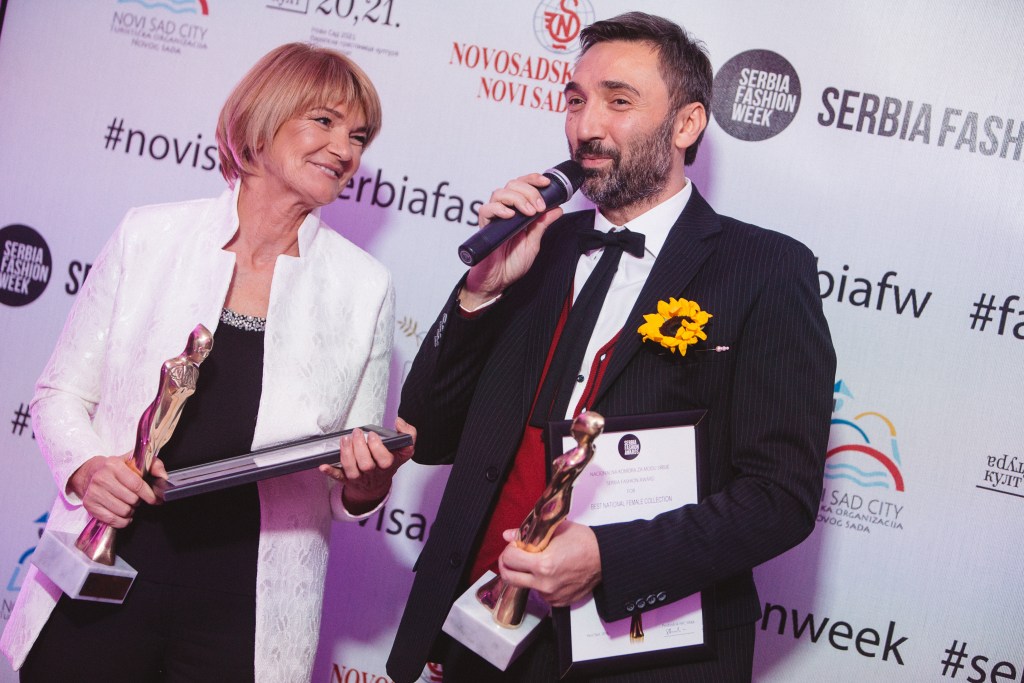 Enter Serbia Fashion Week (SFW) as a cost-effective solution that provides some extremely unexpected opportunities.
The National Fashion Chamber of Serbia founded the SFW back in 2013. Taking place twice yearly in Novi Sad – the second largest city in the landlocked Balkans nation of Serbia – it is the 5th biggest fashion week in Europe.
Many of Serbia's most famous designers such as Marija Sabic, Bosko Jakovljevic and Baron by Mladen Milivojevic unveil their new collections at the event, which takes place over a five-day period, with up to 35,000 attendees, and an average of 50 designers presenting
Thanks to carefully crafting itself as one of the most inclusive and liberal fashion weeks in Central Europe, the SFW regularly attracts international guest designers from France, Greece, the United States, Ukraine, the United Kingdom, Poland, Romania, Bulgaria, The Netherlands, and Malta with many making SFW the platform through which they launch their collections in Europe.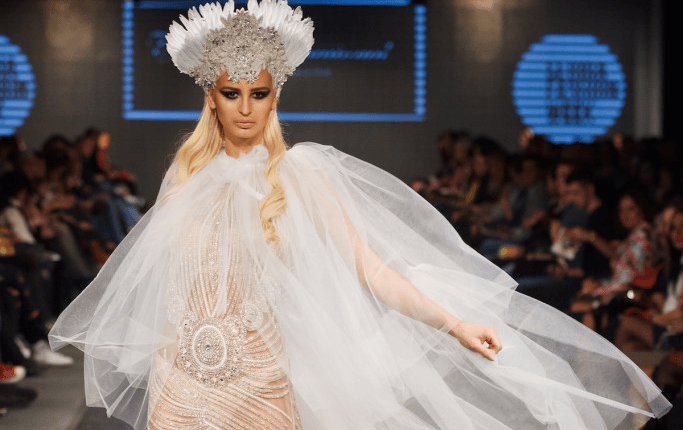 Underrepresented designers also see SFW as is an attractive alternative to other major fashion weeks. Romero Bryan (United Kingdom), House of Byfield (The Netherlands) and Ean Williams (USA) are among some of the names from the Afro diaspora that have been showing in Serbia for years.
Jamaican-born Carmichael Byfield, who is both the founder and artistic director at House of Byfield, states, "Since the brand's first time showing at Serbia Fashion Week, in 2016, I find the platform to be one of the best. The production team and the protocol at Serbia Fashion Week are the reasons why I am always eager to showcase my collections there."
Big names from Asia Minor like Özlem Suer (Turkey) and rising names from Asia such as Gulnur Myrzakhanova (Kazakhstan), Tatiana Vortnikova (Kirgizstan), and Umed Kuchlalyyev (Kazakhstan) have all found media and commercial success through their participation at SFW.
"Serbia Fashion Week remains one of my favourite places to showcase," says London-based designer, Romero Bryant, who has participated as a guest designer since its inception. "SFW is visionary in its efforts in building Creative industries and Economy to the point that it is beyond comprehension."
Luminaries including Anna Fendi, Patrizia Gucci, Agatha Ruiz de la Prada, Nabil Quenam, Thomas Devaux and Donald Potard, (former CEO of Jean-Paul Gaultier), are all past special guests who have continued their close relation with the SFW.
In addition to presenting new collections designers at SFW have the opportunity to meet with editors and writers, from some of the world's top publications including Vogue Italia, Harper's Bazaar and Elle, and presentations can been seen on major television fashion outlets including The Fashion Channel, Fashion One TV, Class Moda TV, Men's Fashion Insider, OUT TV, and Fashion News Live.
Rotterdam's House of Byfield, who present their collections in many cities around the fashion globe including Mercedes-Benz New York Fashion Week, LA Fashion Week, Mercedes Benz Fashion Week Amsterdam, and London Fashion Week, to name a few, Serbia Fashion Week has that something special that others are missing.
"Those platforms have the names, and I would be honest to say that Serbia Fashion Week stands out more", expounds Byfield. "The platform is well organized, and the people of Serbia are warm and welcoming. It feels like home each time when we are heading over to Novi Sad."
As one of the biggest fashion events in Central Europe SFW sees a future for itself as one of the most inclusive and liberal fashion weeks in Europe. To accomplish that it may well indeed boost its international outreach to minority designers, while continuing to make Novi Sad feel like home to them all.
Photos: Courtesy of Serbia Fashion Week (SFW).