Accountability in the fashion and retail world is the key to a more equitable playing field, and some companies are rising to the occasion more than others. VF Corp, whose brands include The North Face, Timberland, Vans, Supreme and Dickies, pledged last week to achieve gender parity at the director level in the US and globally by 2030. In its third annual Inclusion, Diversity, Equity and Action, or IDEA, report, the company said people of colour will represent the company by 25 percent in the US by the 2030 deadline at the director level and overall.
But will we see a woman sit at the helm of VF Corp or a woman of colour, for that matter?
The outlook on women rising to top positions in fashion, retail and beauty remains bleak, especially since the majority of major firms in Europe for example, are not obliged to report their diversity statistics. From feminine hygiene products to leather handbags, and from cosmetics to skincare, more likely than not, men are making top decisions regarding strategy and positioning.
According to a recent report by brand valuation agency Brand Finance — among the world's top 100 ranked CEOs, only four are women. And out of all the retail and cosmetics and personal care companies listed (LVMH, Kering, L'Oreal, Estee Lauder, Johnson & Johnson, Adidas, P & G, H&M, Hermes, Richemont and TJ MAXX among them) each and every top CEO on the list was male. LVMH, which owns cosmetics and skincare behemoth Sephora, is second on the list. Both LVMH and Sephora are helmed by males, founder Bernard Arnault and Martin Brok respectively.
Some strong glimmers of hope exist, as the No. 1 CEO on the list was Marillyn Hewson, CEO of Lockheed Martin.
"Not only is Marillyn Hewson the highest-ranking CEO in the Brand Finance Brand Guardianship Index 2020, she is also one of only four women in the top one hundred table. This is a formidable achievement," said David Haigh, CEO, Brand Finance in the report.
Despite rising awareness about inclusion and the added-value of female-run teams, progress has been slow, even though there is mounting societal and regulatory pressure worldwide for a diverse group of executives to drive equity and inclusion as part of a company's business strategy.  
"While women make up more than half of major retailers' workforces, the number of females actually leading retail companies as the CEO are under 3%. To me, this doesn't speak to so much an issue with the talent pipeline so perhaps it requires more intentionality from companies and a long-term commitment to diversity in senior roles," said Helen Aboah, CEO of Urban Zen, which was founded by American designer Donna Karan combines creativity, conscious consumerism, community, wellness and social impact. 
Aboah explained that African Americans make up 14% of the US population and only 3% are executives to senior managers and overcoming prejudice was something she got used to and as a result, began to make her uniqueness work in her favour.  "As a black female CEO of a luxury retailer, it is normal for me to be the only black person in a room or the first in a role. I typically assume that as the minority in the room, there's at least one person that will question my qualifications. At times this had made me feel pressure to constantly prove that I've earned my seat at the table. I learned to turn that negative into something positive. There is power in that because it enables you to turn the table and prove any negative expectations wrong. I feel empowered for people to leave the room knowing my name and not my sex and/or colour," she said in an interview.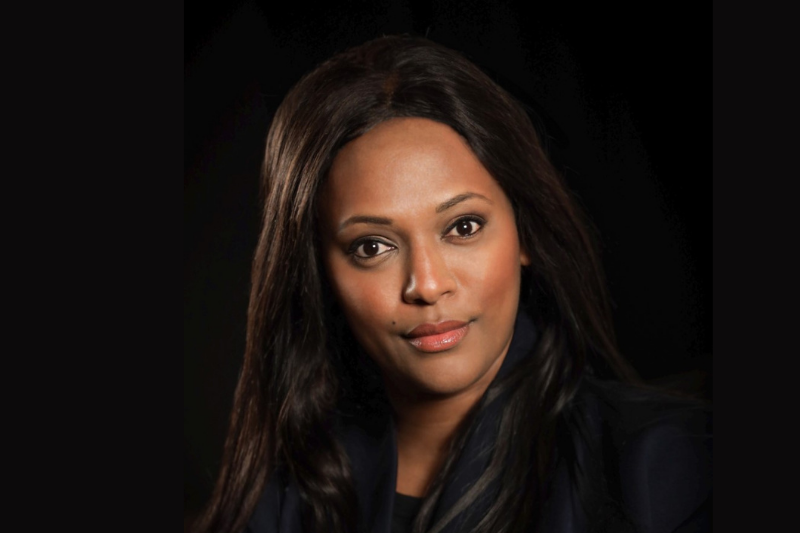 Earlier this year, San Francisco, Bay Area-based firm Emtrain released its 2021 workplace culture report on inclusion.  Emtrain uses data to create healthier organizations by developing peoples' skills to strengthen the social fabric of the workforce. Albeit hard to measure, Emtrain developed six factors in measuring the temperature of a company's inclusive ethos:  Decision- Making Processes, Valuing Differences, Allyship, Demographic Experience, Curiosity & Empathy, Authenticity & Belonging.
The study showed that 3 in 5 individuals do not feel that they can be their authentic self, or that they belong in their workplace and only 33% of people say that leaders create a sense of belonging.
Another factor contributing to the hindrance of female representation across the Fortune 500, for example, is pressure from the financial markets and how rocking the boat with a fresh vision will impact stock performance.
Italy's fashion industry, where small and medium-sized family-run firms represent the backbone of the luxury supply chain, top listed firms like Luxottica and Prada are led by men. Women CEOs in the fashion world are a rarity in a sector controlled by a white boys club. 
Sabina Belli, CEO of Kering-controlled jewellery firm Pomellato is perhaps the most notable on the scene, though Micaela Le Divelec Lemmi served as CEO at Salvatore Ferragamo from 2018 until 2021 and Simona Cattaneo was recently tapped general manager of Tod's alongside the della Valle brothers, Diego and Andrea, who serve as co-CEOs.
In an interview for Fashion Magazine Italia with this author last year, Belli admits that her husband's values and family cooperation was crucial to her rise to the top. Her female presence in a male-dominated boardroom has been difficult at times. "I have at times had to work harder and raise my voice stronger, in order to be heard."
Old-fashioned, Italian archetypes surrounding family and woman's role has a lot to do with it, explained Belli.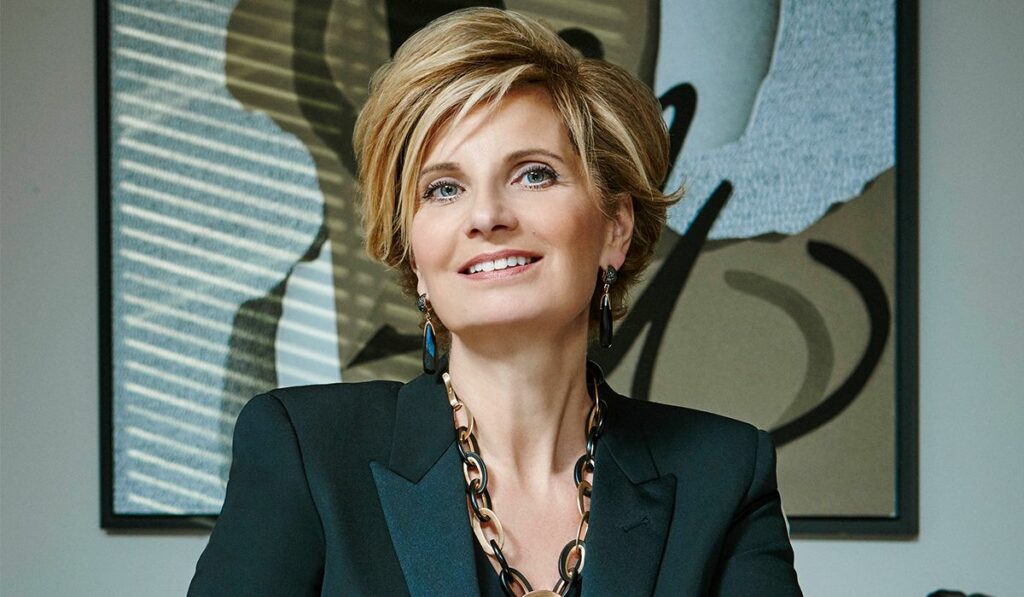 "There is also a question of mindset and often the pressure Italian women put upon themselves in terms of the way they think they are supposed to parent and how that can impact their professional choices. We need to work on breaking certain cliches and help women free themselves from guilt trips."
While rhetoric and initiatives are keeping hope alive in the European fashion arena, others are more cynical. World Economic Forum said in its Global Gender Gap Report 2020 released at the end of 2019, that it would take 99.5 years to reach gender parity, bringing us almost to the year 2120.
Aboah reflects on the evidence that women aren't making strategic decisions regarding the products they use the most. 
"There are countless data points that illustrate the positive business impact of diversity in the workplace. On top of which, I challenge the industry to think about this: should the number of women CEO's mirror the purchasing power of women? Yes."