"There's one level of the work and that's designing at Louis, but my real job is to make sure that like six young black designers take my job after me," Virgil Abloh once said in an OTHERtonewith podcast interview with Pharrell Williams.
As the first black designer to rise to the top creative spot at French maison Louis Vuitton, Abloh's career served as a beacon of hope for creatives of colour, in the same way Barack Obama's ascent to the White House empowered millions of Americans who could trace their roots back to its slave history.
"His approach had a collective reach and a sense for the world's youth. His death represents a deep void that leaves one nearly feeling like an orphan in the world," reflected Malian-Senegalese designer Lamine Kouyaté, Founder & Artistic Director of Paris-based label Xuly Bët.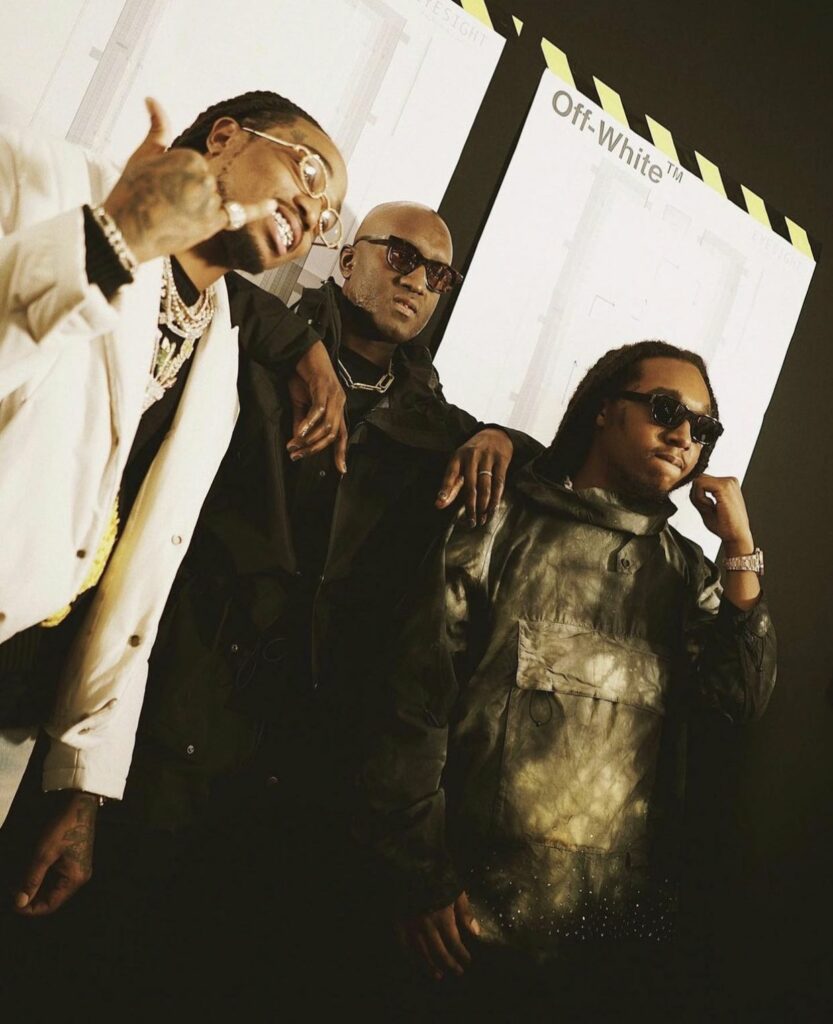 The 41-year old founder of Off-White and Louis Vuitton creative director died unexpectedly in Chicago on Sunday, after a two-year battle with cardiac angiosarcoma, a rare cancer. His abrupt absence now leaves a gap in leadership and big shoes to fill at Louis Vuitton.
Indeed, Abloh, who once famously interned at Fendi in the late 00s with Kanye West, was often dismissed by skeptics who believed a large part of Abloh's unbelievable foray into fashion was due to his being a part of West's zeitgeist. The two friends were so close they wept together in a tight embrace following Abloh's first Louis Vuitton show in 2018.
In contrast to West, Abloh was more soft spoken, approachable and philosophical than political. His creative vision was rooted in various areas of contemporary culture, starting with his work as a DJ and a start in architecture, his first foray into the design arena.
Widely regarded for his warmth, Abloh was also quite humble. Just before his 2017 fashion show at Pitti Uomo's Versailles-esque Palazzo Pitti, tension filled the air with just two hours before show time. When this author asked him how he felt about being part of the driving force propelling fashion and streetwear, he winced.
"I don't think that's true. I actually don't think that. My motivation is the opposite. Fashion is a great industry, but it is asserted by a known voice. It's about expression. It's not about 'I am here or I have arrived.' Those emotions don't come into my frame of mind," he said, with a boyish shrug.
Born in 1980s Chicago to Ghanaian parents, Abloh told this author Michael Jordan, who led the Chicago Bulls from a losing streak to six NBA championships, was his childhood hero. Artist Jeff Koons, David Hammons, Pharrell Williams, Kanye West, French painter Marcel Duchamp and skater Tony Hawk influenced his work. Ossobuco was his favourite Italian dish; and growing up he was a B student at best. "I sucked at public speaking," Abloh admitted.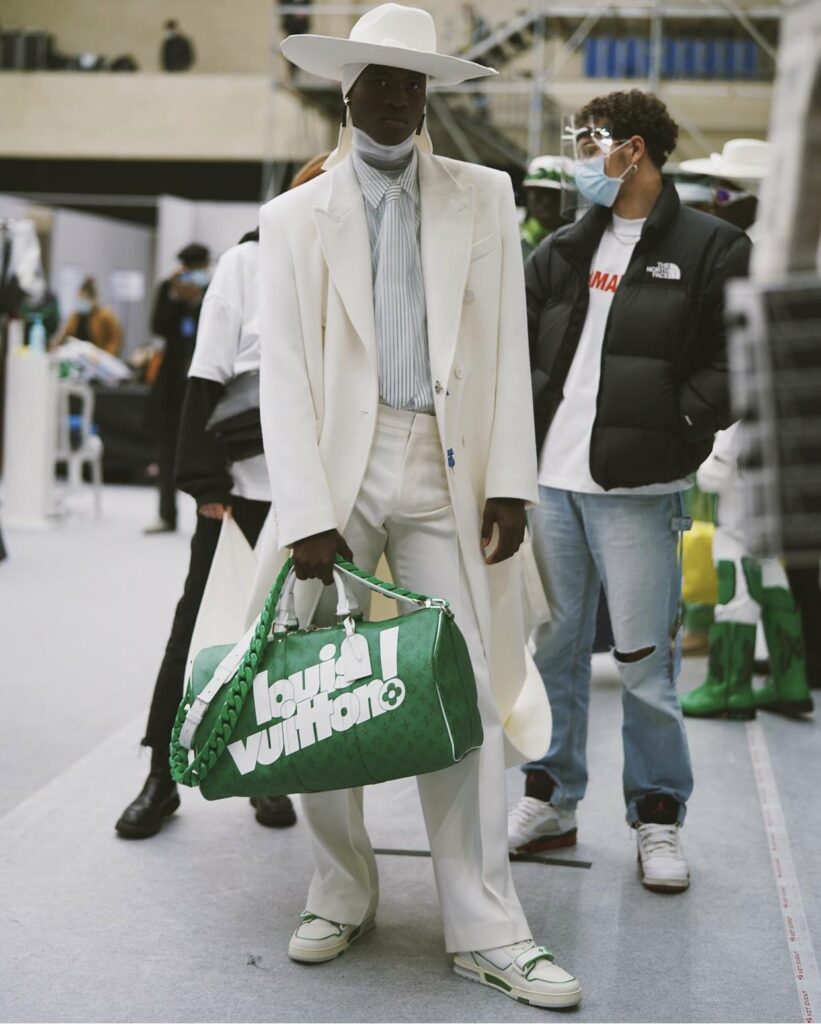 In a show that was envisaged with neo-conceptional artist Jenny Holzer, poetry detailing harrowing individual experiences of war and migration, was also broadcasted along with the upmarket streetwear. In fact, nobody knew how to convey fashion as a reflection of art, culture, music like Abloh.
Lisandro Suriel, Fashion Photo Artist & 2021 Winner of the Photo Vogue Festival said Abloh's individuality will resonate for generations.
"Surely both he and his lasting legacy have taught us the value of staying true to oneself in a world that might not favor you. He showed us that from his resilience, which was forged in true beauty and deep wisdom," Suriel continued.
Abloh's talent and voice were big enough to overshadow any mistakes made. One came in the form of the most unfortunate social media statements in reference to the George Floyd-related civil unrest in the United States in 2020, which reminds us that missteps take place even in the realms of beauty and luxury. In response to a photo depicting smashed artwork amid broken glass at the Fat Tiger workshop in Chicago, Abloh's caption read: "Our own communities, our own shops … this shop was built with blood sweat and tears."
Notwithstanding, we celebrate the huge legacy that he crafted as the head of his Off-White fashion house. More importantly, his work at Louis Vuitton has played a crucial role in the annals of the LVMH Group and done incalculable good for the cause of well-deserved diversity in luxury spaces.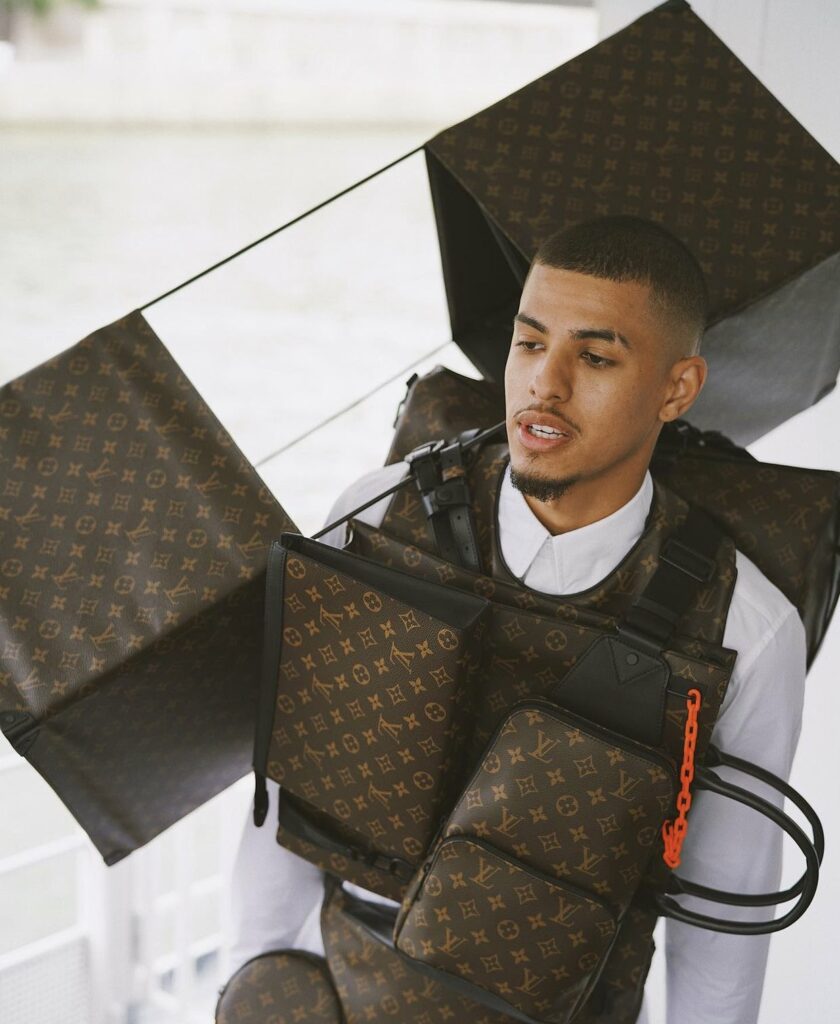 Carole Bouwer, South African television host, program executive and luxury bags designer notes that his influence resonated throughout the African continent.
"Virgil Abloh has done for Africa what very few get to do. He reminded the continent that it is indeed the root of excellence. He did this without long speeches about the potential of our people. Virgil simply showed up prepared to meet the world fully as himself," Bouwer said.
In London, Nigerian born self-taught designer Nosakhare Osadolor, founder of the upmarket luxury leather goods label Nosakhari, reflected on Abloh's history and the path he trailblazed into the highest echelons of fashion, without the traditional set of degrees or pedigree.
"I believe design done at the highest level possible is sociology. To me Virgil was a sociologist who worked tirelessly to help change the narrative for the next generation for black creatives," Osadolor said.
In fact Abloh, who abandoned architecture for fashion "because it wasn't sexy enough and didn't keep up with my pace", was the biggest believer that each individual is the captain of their own destiny.
If Abloh were still here he would have been more impressed with someone from outside the exclusive realms of fashion academia and from a multidisciplinary background.
"Drawing a parallel between kids and their Instagram titles. One day there's nothing. Two weeks [later], I am a stylist. Three weeks later, I am an art director. That's amazing to me. So many people hide behind their titles to feel like they made it instead of feeling like they couldn't be that," he told this author backstage.
"It's always funny – when people try to label what I do, they say architect, DJ, fashion designer… To me it's all just pointless, it's all just creative."