Telfar Clemens' Bushwick Birkin bag rocketed on the inclusivity radar via streaming hits like Black-ish, Euphoria and Insecure, popularising itself as an accessory for solidarity in high society. Despite being launched in 2014, it wasn't until the advent of the #BLM movement that the bag unlocked mass appeal.
Backed by a woke generation of GenZ-ers and Millennials, more Black-owned designer labels have now raised their proverbial fists, demanding for equal opportunities on the runway and throughout the ongoing television renaissance. Making a compelling case to these independent designers of colour, are streaming sites like Netflix, where TV series are transforming into pseudo-runways. Ready-to-wear and accessories have been propelled to the fore as main protagonists on shows like Gossip Girl, Inventing Anna and Emily in Paris. A heightened level of depth and colour; however, has been delivered to homes and screens via the likes of newer releases such as The Bold Type or Euphoria.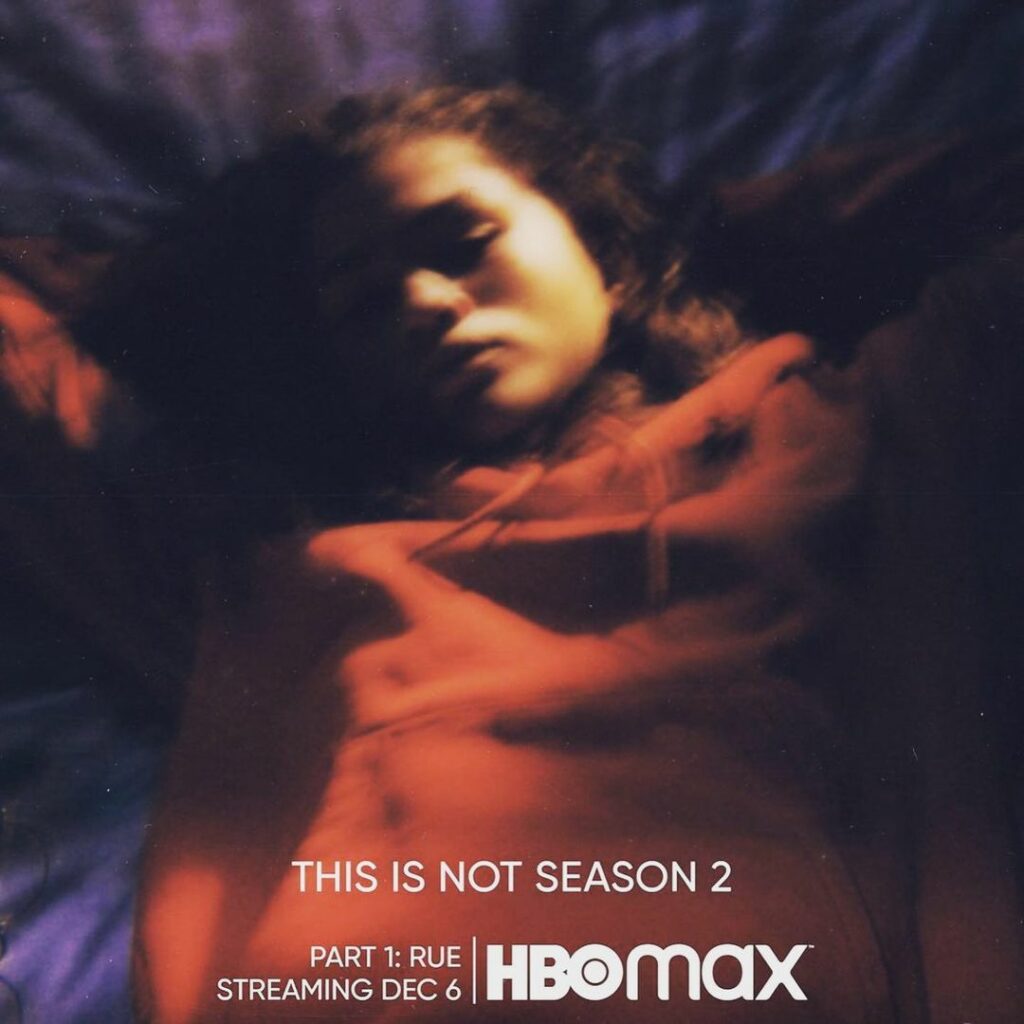 Scripted with activism and representation in mind, costume designers spearheading the wardrobe choices of these shows have brought BIPOC brands to center stage. Case in point: Heidi Bivens, stylist for the cast of Euphoria integrated Black-women-operated jewellery brand Yam, Indonesian label Isa Boulder, Asian indie label Nana Jacqueline and to no one's surprise, Telfar into the show. Sex and the City's latest revival series And Just Like That is coloured diverse, with stylist duo Molly Rogers and Danny Santiago featuring Ghanaian jewellery designer Emefa Cole and milliner Rodney Patterson's label Esenshel.
Netflix has been voted as top contender for diversity, according to 69 percent of Gen Z-ers and 60 percent of the millennials polled in a study led by YPulse on Media Consumption and Representation in Action, 2021. Further supporting this is Netflix's own Inclusion Report lead by Dr. Stacy Smith, who confirms off-screen diversity is instrumental in normalising on-screen diversity and vice-versa. To that end, costume designers have begun policing both their teams and clothing racks, in order to prioritise inclusive representation.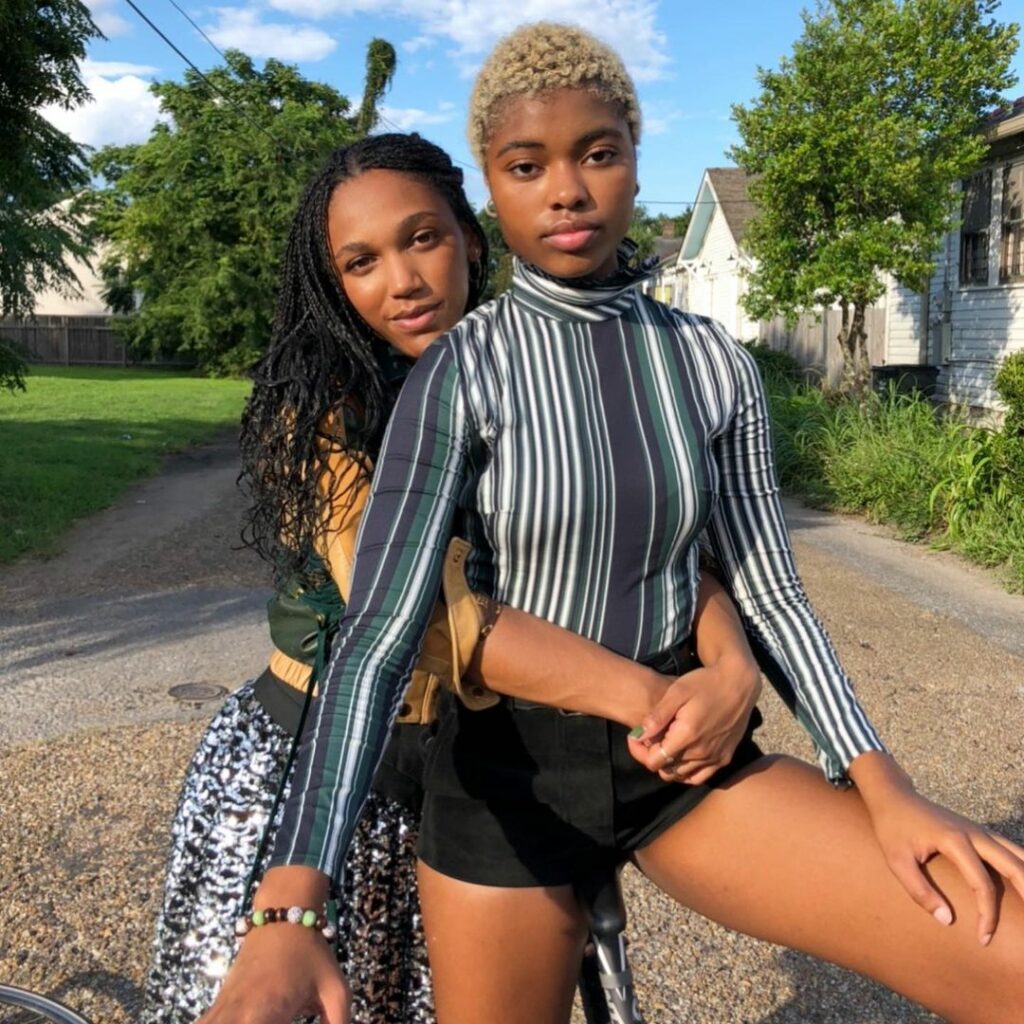 Providing visibility to Black designers and mitigating the challenges of doing so is the Black Designer Database (BDDB). Launched in November 2020 by costume designer Charlese Antoinette, the initiative has its roots in a humble spreadsheet which later expanded into an
online portal – creating a legit presence for over 300 BIPOC-owned fashion brands.
"The BDDB is a culmination of years of compiling resources from Black designers and being intentional about using them. In 2019, I decided to formalise the database and made a Facebook post asking designers to fill a form and received hundreds of responses within a day," says Antoinette. More than a resource for discovery, the BDDB facilitates networking and training. "We reach out to costume designers and encourage them to spend their resources on designers in our database. Our intent is to bridge the gap between Black designers and costume designers," she elaborates.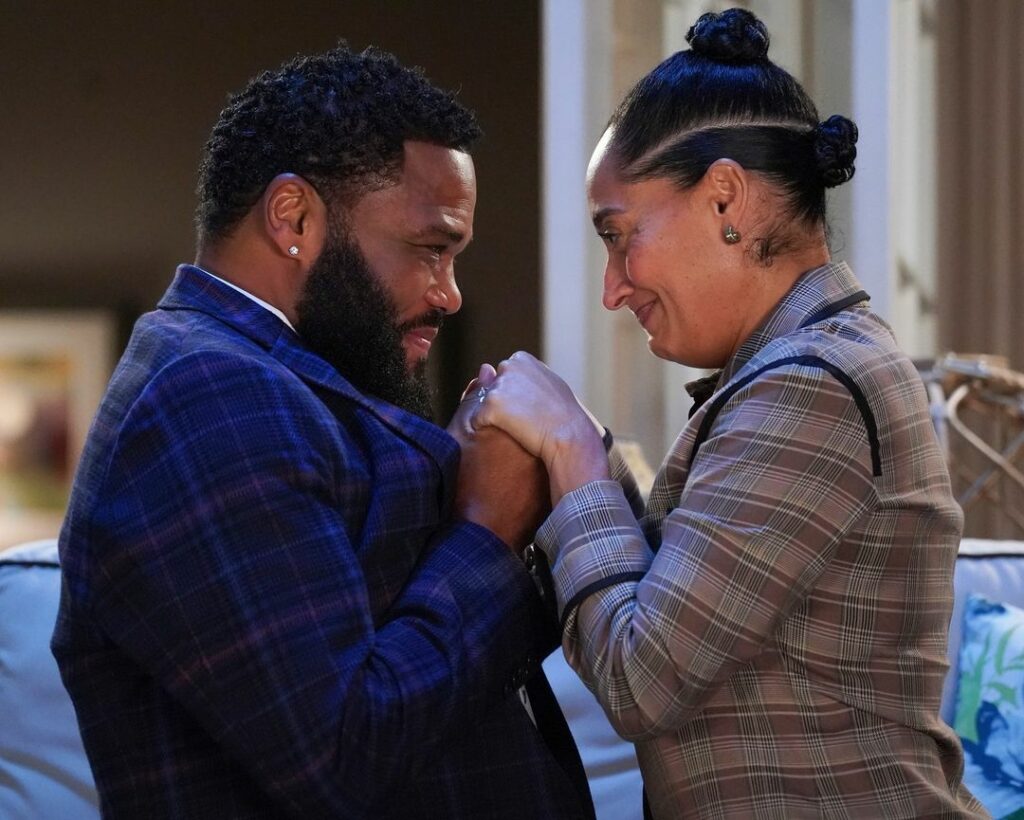 The Bold Type's costume designer, Mandi Line rose to the occasion. She conceptualised looks for the final season launched in 2021, in partnership with Antoinette whose team offered Line shoppable lists based on character scripts and moodboards. Labels from the African diaspora such as Hanifa, Six/20 and FWStyle by Alexandra Alli were featured primarily on Aisha Dee, aka Kat Edison. Kat's character development across seasons shows her as an activist and protagonist of racial subjects explored in the storyline. From a 'Support Black Brands' statement t-shirt to a pair of fur-trimmed orange pants by Congolese designer Anifa Mvuemba, Line styled Kat in Black designers in fifty per cent of her on-screen time.
Representation of these young, BIPOC-owned labels is normalising as more stylists use the BDDB as a framework of reference. Series like Insecure, Black-ish and Sex Education see a smattering of Black designers amidst a long list of go-to high-end luxury brands. Costume designer Ayanna James Kimani, maintains her own repertoire of Black talent – infusing them into her projects, long before cancel-culture mandated it. For a few seasons of Insecure, Kimani brought in BIPOC labels Anima Iris, Tove Studio and Telfar. Another costume designer who has consistently subscribed to the idea of diversity of wardrobe is Emmy-nominee Michelle R. Cole. Her work for the sitcom Black-ish increased the social currency value of labels like Almasika jewellery, Lavie by CK and Enoch Williams. Beyond curating responsibly, Cole sources outfits that portray notions of cultural accuracy. Painting a vivid picture of African patterns and tradition, season seven's bridal dress was constructed by Cameroonian designer Claude Kameni and the headdress was created by her late hairdresser Enoch Williams.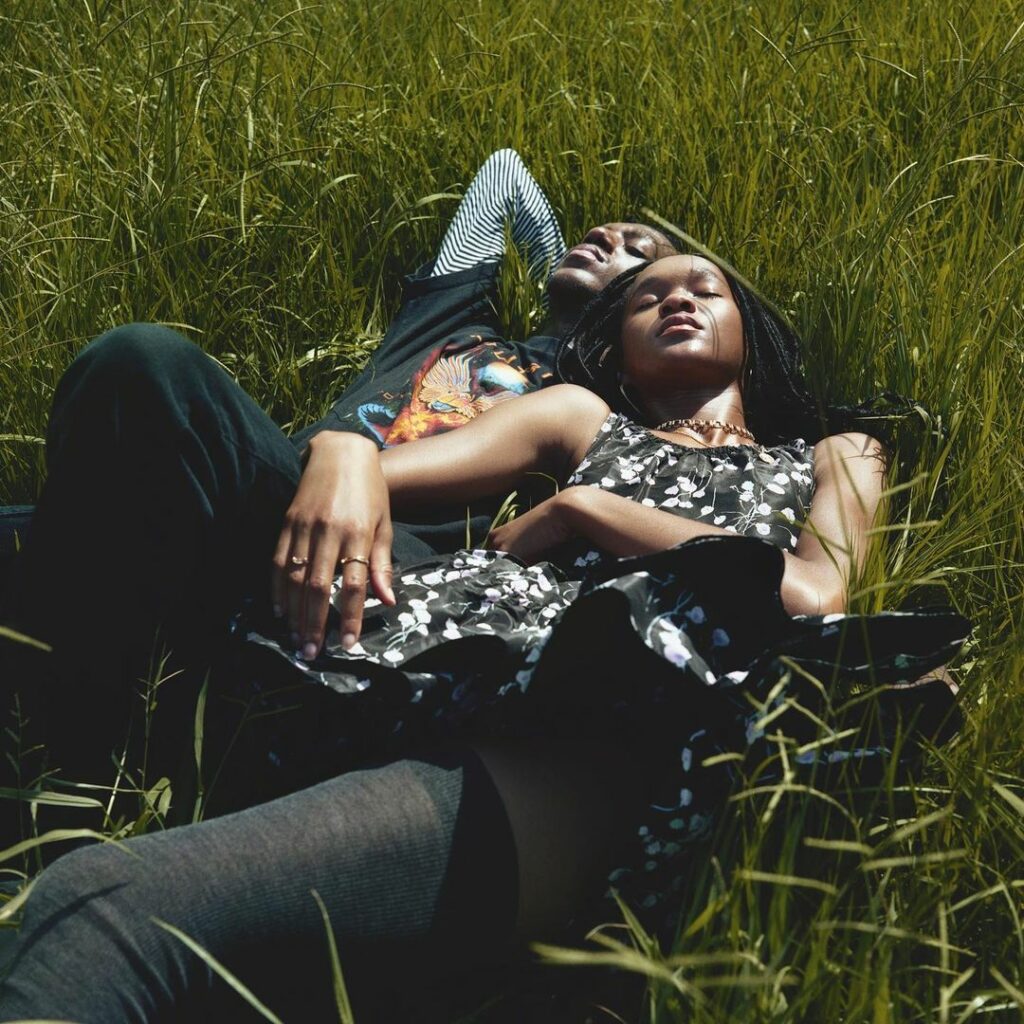 Securing a seat at the table in these fictional narratives is a steep climb for independent BIPOC brands that often lack the capital to invest in PR. With expensive barriers to entry, it comes down to responsibility of those in power or a personal commitment from influential members within minority communities. The BDDB offers an affordable stage to Black designers, but Alexandra Alli, founder of luxury handbags label FWStyle, advocates for social media. Her bags have been featured on The Bold Type, Orange Country and The Real Housewives. Alli shares, "Bold type happened through a stylist reaching out to me on Instagram. Social media is a great way to start relationships and that's what worked for us in the past too." Meanwhile, Keresse Dorcel of Six/20 swears the BDDB is a Godsend. She shares that while these placements didn't accrue benefits in terms of direct sales, there was validation to be amassed.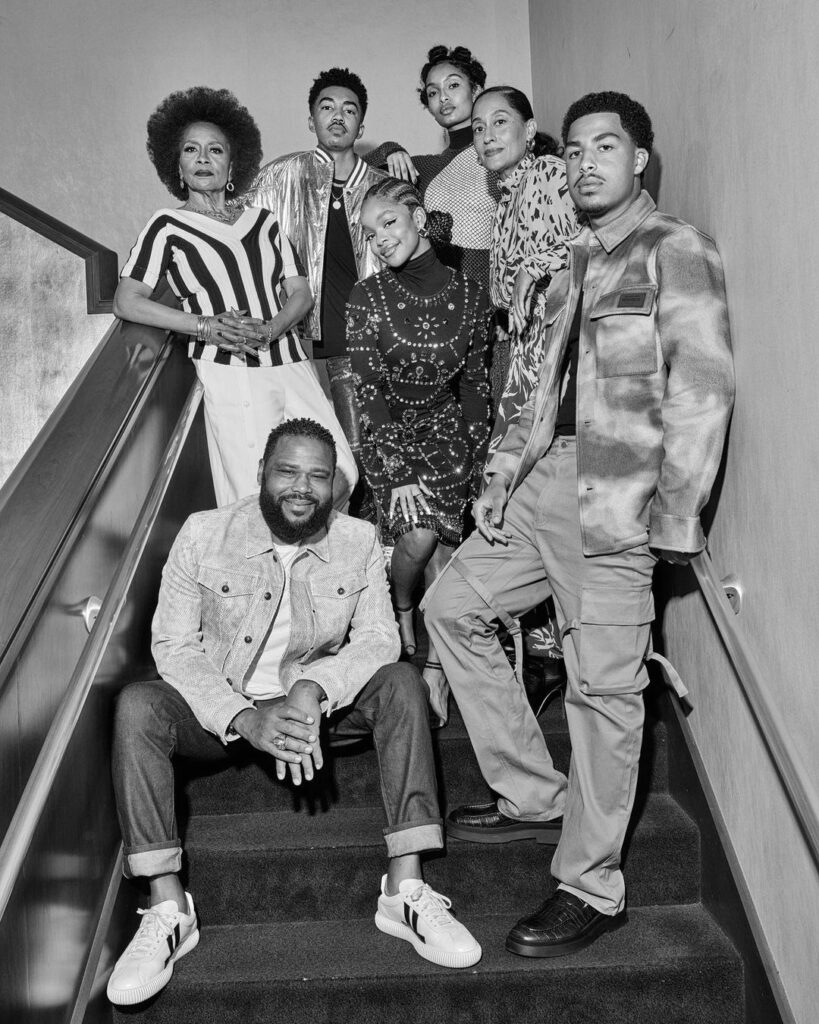 Maybe one small step for a Black designer, is one giant leap for the community – yet the road ahead is punctuated with new challenges. Speaking of the mechanism of racism in belaying opportunities, Dorcel says, "For some people, racism is intentional but for others, they just do what they know. Often, they're just not looking at us because people in positions of power don't look like us."
Similarly inclined, Alli feels representation of BIPOC labels is only crawling towards improvement, "I've seen more Black-owned brands on TV shows now. But is it where it's supposed to be? Absolutely not. Not yet."
By Aarushi Saxena