Last year, when fashion forward GmbH designer duo Serhat Işık and Benjamin A. Huseby, (both of whom are from working-class Muslim families), were appointed the new creative directors of fabled Milan fashion house Trussardi, Italy's Islamic community was in the process of launching a united front to battle discrimination against their community, the nation's third largest after Christians and atheists.
As of 2020, there are 2.7 million Muslims living in Italy, about 4.9 percent of the total population, according to Pew Research. And while Işık and Huseby, whose designs are inspired by queer club culture, don't necessarily identify as religious, they serve as a beacon of hope. It couldn't have come at a better time for Trussardi too. Their appointment was announced just a few months after Italian-Swiss TV-host, Michelle Hunziker, (the then-wife of Trussardi chairman Tomaso Trussardi), faced a barrage of criticism and accusations of racism for mocking and imitating Asians on her popular comedy talk show. She and her co-host have since apologised and pledged their support for the nation's asian community.  A crucial time indeed for the house, insiders say, which had lost its way, both in terms of design and message until 2018, under the creative reins of Tomaso's sister, Gaia.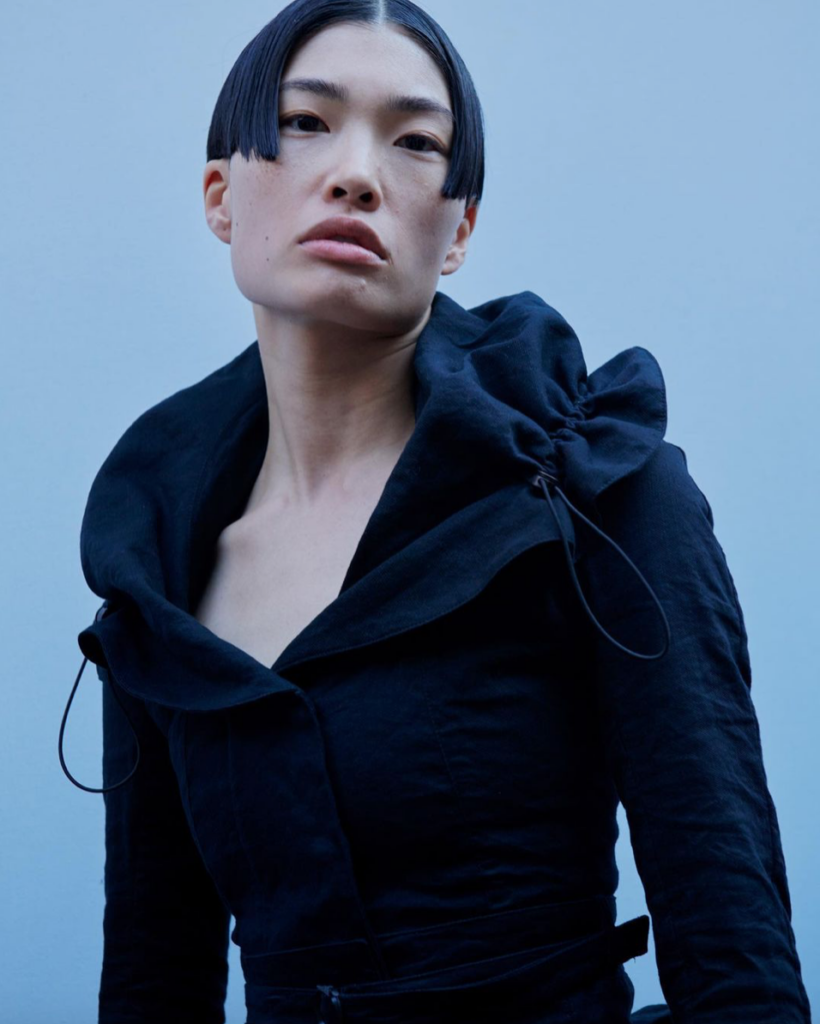 Milan, Italy's financial hub, is still run mostly by white men, nepotism is rampant and immigrants, and their children, remain marginalised, despite having been born and raised in Italy. Not even the most erudite fashion insiders understand how much groundwork GmbH has laid since it was founded as a collective in 2016. Built on Berlin's dance floors – where Işık and Huseby met and bonded as children of immigrants, (Işık is of Turkish-German descent and Huseby is of Pakistani-Norwegian descent), their collections emanate both poignancy and the eroticism of the underground party scene.  GmbH has long-embraced non-white models on the catwalks of Paris Fashion Week and the duo has placed their community at the heart of their project, surrounded by descendants of immigrants, like them, who identify with the same experience of growing up and not being accepted perhaps for being both a minority and or homosexual.
"People don't want to buy clothes from a brand that doesn't stand for anything," Huseby said in his interview with the Fashion Minority Alliance, reflecting on his own powerful collections that resonated, culminating no doubt in 2020, when the duo took to Sudan and launched a three-part Rituals of Resistance project. They also collaborated on the film "A Guest on Earth," with director Francisco Sending, which highlighted the multicultural enclaves of Berlin. GmbH also showed a Lars Laumann video art piece, A Season Of Migration to The North, a moving reflection on the life of gay Sudanese activist and architect Eddie Esmail.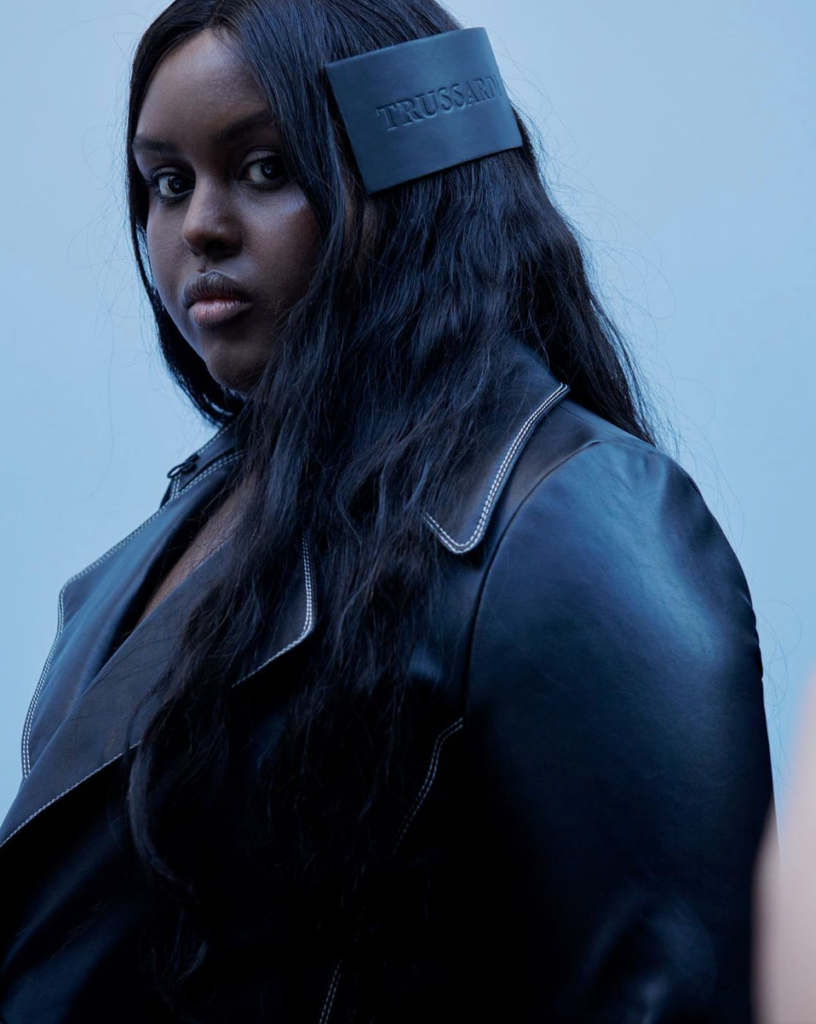 Past shows decry Islamophobia as much as they do violence against the gay community. Işık, who said, despite being raised in Germany and having to sing the German anthem at school for the majority of his youth, didn't receive his German citizenship until adulthood. "In my experience, I have just been working so hard, probably three times harder than most people. We barely exist. We are exceptions and we shouldn't be."
Roadblocks to creative endeavours, they say, aren't created by racism, as much as they are by socio-economic limitations, the LVMH prize-nominees explained. 
"Having a discussion about class and access from different kinds of financial backgrounds is always an important intersectional topic to bring up," echoed Huseby, who like Işık, came from a working class background but was the only brown kid in a predominately white neighbourhood.
Işık, who also has academic experience in fashion, recalls few students of colour in his classrooms. "I had a total of about ten black students, in all my years.  The fabric of the students that graduate from the academies are  predominantly white. If we wanted to recruit more poor graduates, it just isn't possible."
In July of last year, Italy's Union of Islamic Communities and Organizations in Italy (UCOII) began fund-raising for the Italian Anti-Islamophobia Network (NIA), to counter anti Muslim sentiment in the country. At the time, the organisation's research showed that 65 percent of Italian Muslims say they have suffered from violence, prejudice or discrimination. Other prominent POC groups in Italy are not as fortunate to have an organised group backing their interests: Filipinos, non-Muslim Arab community, Ecuadorians and Peruvians, just to name a few.
Elsewhere, the nation is currently struggling to pass legislation that would protect minority groups across the board with the Ddl Zan, a bill that would expand current anti-discrimination laws to protect women, disabled individuals and members of the LGBTQ+ community.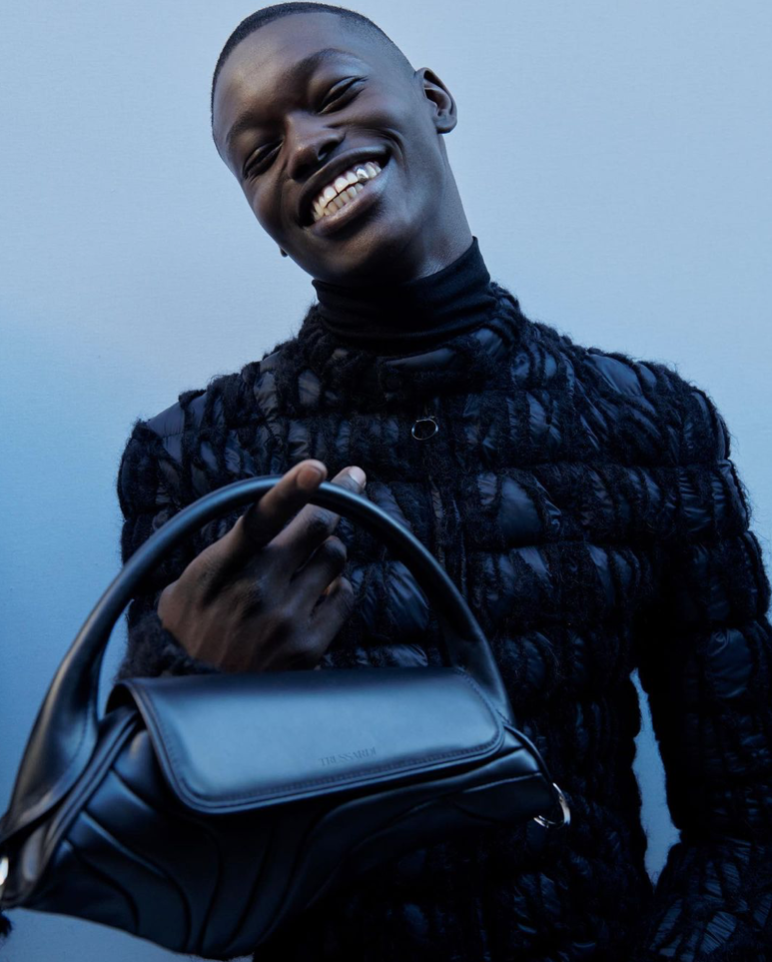 "Serhat and Benjamin bring a distinctive and powerful vision to Trussardi," said chief executive officer, and former Valentino exec, Sebastian Suhl, emphasising the designers' commitment to inclusivity and their "socially engaged perspective," at the time of the announcement last year. 
Insiders say that while Işık and Huseby's appointment is a departure from Trussardi's "white, upper crust" past, it is a huge step in the right direction. "Always an industrial brand, never any one fixed, never had a point of view… a brand that pumped out clothes," said a source close to the brand. Things changed rapidly in 2019 when Italian independent asset management company QuattroR, spearheaded by Andrea Morante, which specialises in corporate restructuring, acquired a majority stake in the company.
Trussardi's first product drop under the Işık/Huseby creative direction was a small but clear symbol of the Berlin-based duo's impactful approach. A limited-run T-shirt, bearing the signature greyhound logo of the house, modernised into a graphic circular form inspired by the ouroboros, the ancient symbol depicting a serpent or dragon eating its own tail. It also ushers in a new era of social and environmental  responsibility for the house. 
Proceeds will benefit the Fundación Benjamín Mehnert, a Spanish organization that rescues and rehabilitates Spanish greyhounds bred to participate in races and often abused or abandoned.
And, while the designers are busy with launches, they are also in the process of evaluating what issues pervade their new Milan headquarters, which sits adjacent to the La Scala opera house. "We've expressed some clear observations and we've talked about structural racism in Italy… a lot of times people just don't know what structural racism really is in Italy. It's quite a fresh debate…" Huseby points out.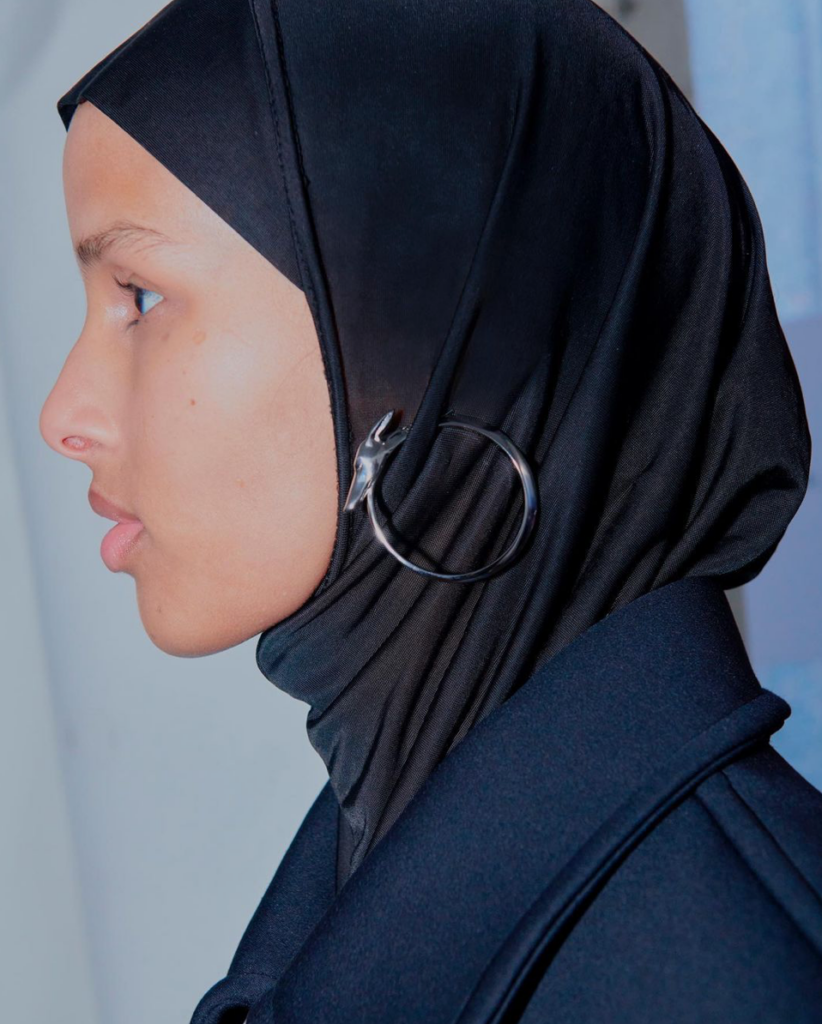 The George Floyd murder was a catalyst in Milan even though old habits die hard. The fashion scene has been under pressure to diversify leadership, by groups led by designers Haitian-Italian designer Stella Jean and African American designer Edward Buchanan of Sansovino 6, as well as Afro-Italian activist Michelle Ngognmo founder of Afro Fashion Week Milan, Afro-Canadian entrepreneur Celia Sears of Show Division and many others. Maximilian Davis was recently appointed creative director of the storied Florence house Salvatore Ferragamo, Lawrence Steele was tapped as creative director of Aspesi and Jean, the only registered black member of the Camera Nazionale della Moda Italiana, stated in protest that she would not return to the schedule until she was not the only black designer on the roster. "A country where black and brown creatives historically have been invisible, is in clear transition," wrote Buchanan, after meeting Işık and Huseby.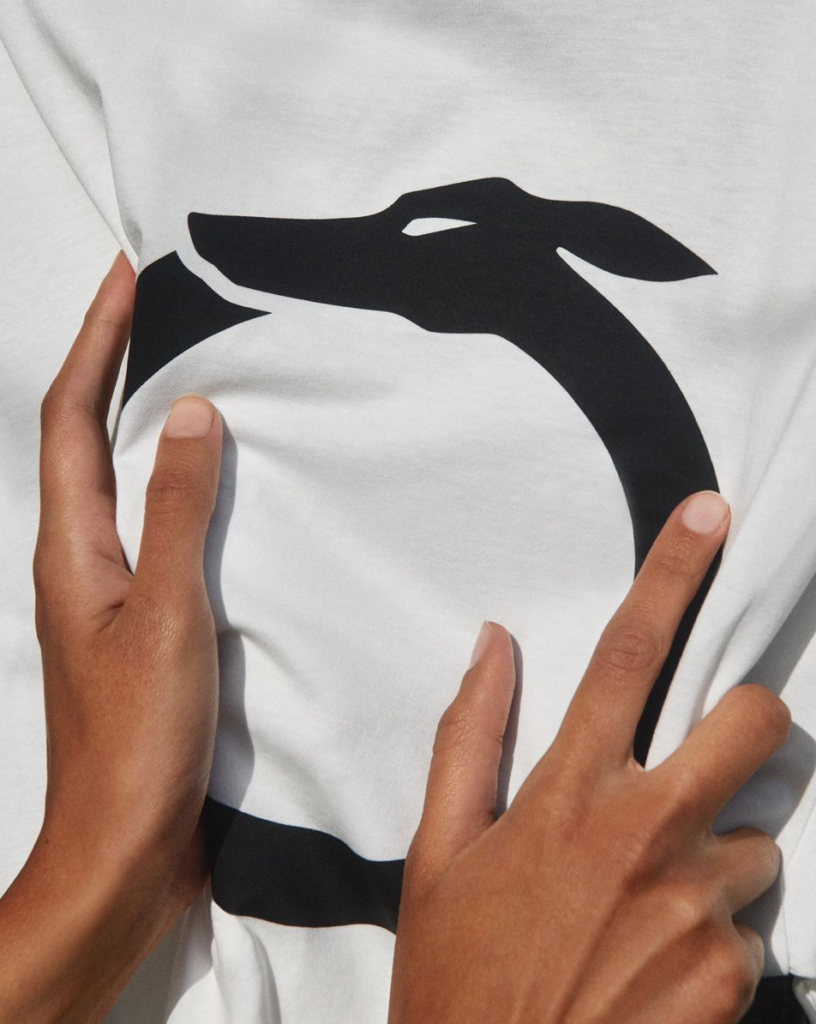 Abandoning any preconceived notions of tradition or heritage the duo's first fashion show, for Trussardi, took off in an assortment of medieval streetwear during the February 2022 fashion week which saw some observers questioning if it was indeed the right house for the designers of politically-charged GmbH. Notwithstanding those who may feel Trussardi is not a perfect match it is a door that few have been invited to enter and serves as a threshold and a portal of hope for the next generation.