In the summer of 2020, the fashion industry called for change. In the wake of the Black Lives Matter movement, businesses of all sizes and scopes denounced racism, and committed to prioritising diversity and inclusion in all its forms.
Two years on and MBS Group and the British Fashion Council have partnered to hold up a mirror to the industry and ask: are fashion businesses really prioritising D&I?
Quick takeaways from the report are:
1. Fashion businesses are not adequately prioritising D&I. Only half (51%) have coordinated D&I strategies, few have specific targets for representation of minority groups, and even fewer have specific budgets allocated for D&I.
2. The industry's leadership remains dominated by men and white leaders. At Board, executive committee and direct report level, the proportion of women sits at below 40%, despite women making up the majority of customers. At the same levels, leaders from an ethnic minority background make up 9%, 7% and 5% of the leadership population, respectively.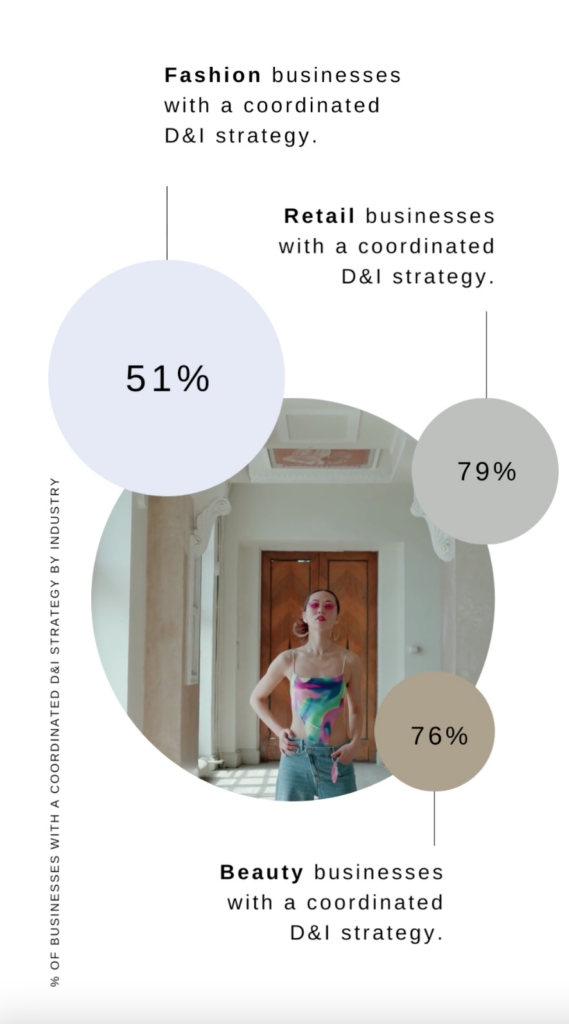 Particularly discouraging is the lack of ethnic diversity at direct report level, speaking to the significant lack of ethnic minority leaders who can step up into the most senior roles in the future.
This research shows that there is urgent need for change which is what Fashion Minority Alliance knows and battles for every day. There are companies that are doing the work, such as PVH, and their recommendations are a blueprint for long-lasting and fundamental change:
What gets measured, gets done.
The furthest-ahead businesses are prioritising data collection to better understand diversity in their organisation and measure progress.
Put your money where your mouth is Where specific budgets have been allocated, companies are more advanced on D&I Lead from the top While employee networks and grassroots activity are a critical part of the journey, D&I is owned by the Board, CEO and executive committee in gold-star businesses. It is a leadership, not a human resources issue.