Fashion Loses Another of Its Greatest Icons
In the early pre-dawn hours of this morning, fashionistas around Europe awoke to learn of the passing of fashion icon, Andre Léon Talley. This news came as a huge shock to the fashion world. His death leaves behind an unfillable void in fashion intellect, flair and thought.
In an exclusive interview, Australian designer Martin Grant, who had a close friendship with Andre Leon Talley for more than 20 years, commented, "I'd spoken to him [Andre Leon Talley] last week and knew that he wasn't very well, but I didn't think that this was imminent… He only said that he'd been 'unwell'".
Known as both a pioneering and polarizing figure at times, he rose from humble beginnings to become one of the most recognizable names in the fashion world in the only way a true diva could.
Born on October 16, 1948, in Washington, D.C., he grew up in Jim Crow America, where segregation would attempt to deny him the glory of an exceptional future. After high school and armed with dreams, he went on to earn a Bachelor of Arts degree in French Literature at the #HBCU, North Carolina Central University. From there he set his ambitions on an Ivy League education. His academic brilliance earned him a scholarship to Brown University in Providence, Rhode Island. There he earned a Master of Arts degree in French Literature.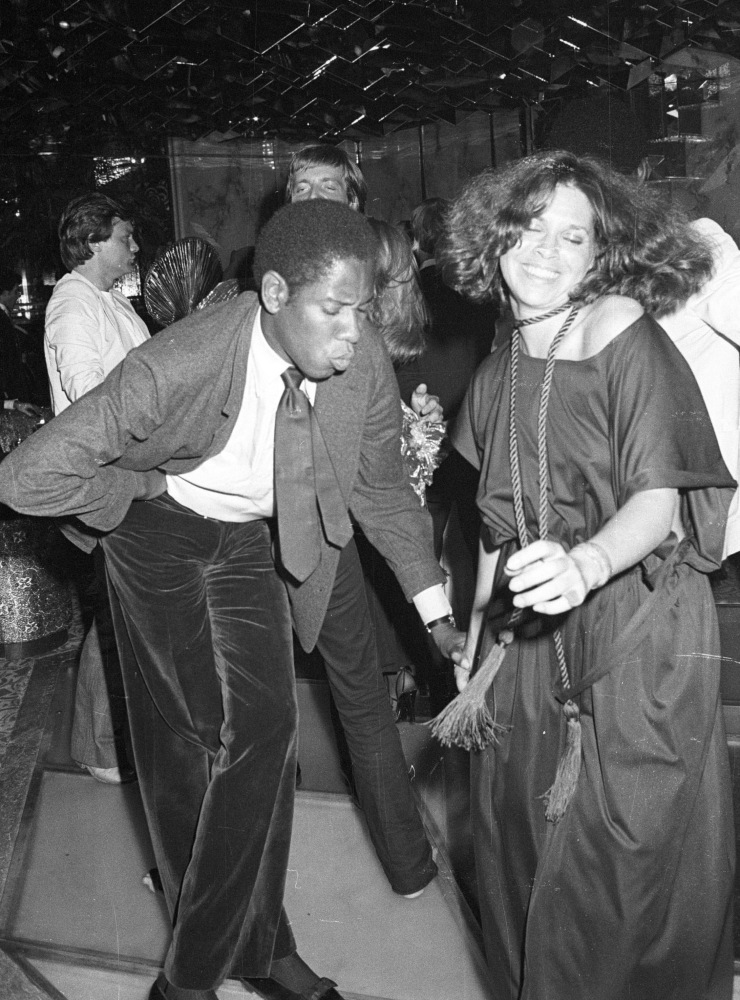 His Rhode Island connections led him to unpaid internship at the Metropolitan Museum of Art with none other than the legendary fashion editor, Diana Vreeland. She recognized his creativity and his second-to-none work ethic. Vreeland was so impressed with him, she placed him on the gilded trajectory of the fashion world.
Through Vreeland, Talley would find himself in the orbit Andy Warhol, where he would work at the latter's renowned Factory. From there he packed his CV with impressive professional credentials through his work at Women's Wear Daily, as its Paris Bureau Chief ; The New York Times and W. More famously at Vogue USA, he made his entry there as the magazine's Fashion News Director before eventually becoming Editor-at-Large and Creative Director. All these titles were a singular first for an African-American at Vogue USA.
His final regular stint at a major publication was short-lived. He took the position of Editor-at-Large at Numéro Russia in 2013. However in 2014, he resigned in high dudgeon as an open social protest to Russia's hardened laws against its own LGBTQ populations.
Everywhere he went, he left an inimitable mark.
"Andre was bigger than life", commented Jessica Michault, Deputy Fashion Editor at Harper's Bazaar Arabia. "He was generous, kind and when you made him laugh, it was always such a delight…He was such a believer in supporting young designers, and you could listen to him tell stories for hours. He was just the best sort of diva."
When one is as famous as Andre Leon Talley, it is normal that he would move in closed circles with people of equal stature…
From his time in Paris in the earlier days of his career, Talley became much acquainted and friends with Karl Lagerfeld. As Talley was good friends with Vogue Editor-in-Chief, Anna Wintour, many still credit Talley with being the genius architect who built the close relationship that Anna Wintour would enjoy with the iconic Chanel and Fendi designer.
Even though Talley and Wintour were friends, Talley called out Wintour in his memoir on numerous issues including her failures as a friend and especially her shortcomings in the office on sensitive social issues. Wintour has since publicly acknowledged her faults at the magazine and pledged to address them, with solutions.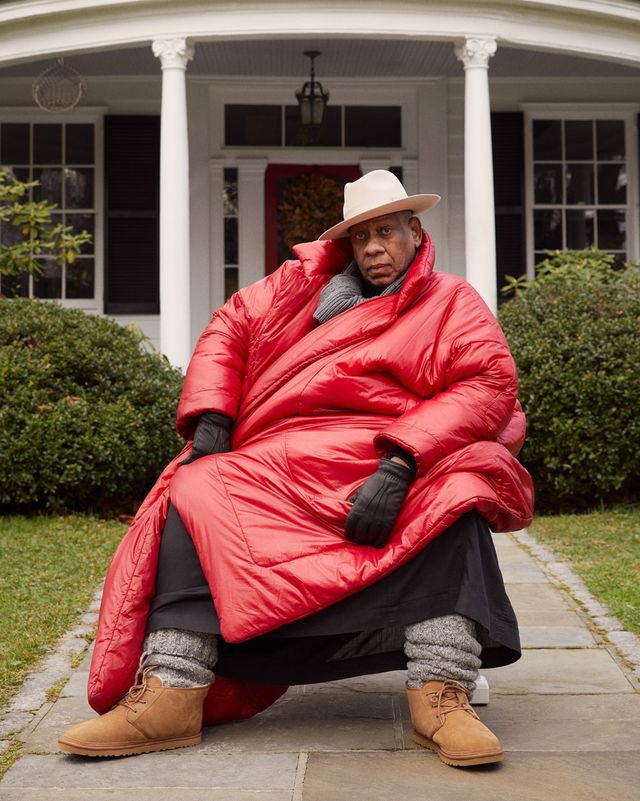 No one would ever disagree that a huge personality, such as that of Andre Leon Talley, could not give life to drama. And it is somewhat expected in some fashion circles. However, there was a gentle, caring, and nurturing side to him that at times was easily overshadowed by his larger-than-life personality.
The Paris-based Martin Grant describes Talley as an incredible force. He credits Talley with not only being a personal champion of his work, but for also pushing him to organize his very first fashion show at his little boutique in Paris. And what a show it was! Detailing the experience, he said of his friend, "I met Andre through a journalist friend in early 90s," explained Grant on his friendship with Talley. "I was just starting my career here and Andre, from the word go, championed me. He liked what I was doing, and he encouraged me. He really pushed me and introduced me to a lot of people.
Talley encouraged me to do my first show in Paris. My shop was a tiny little barbershop. So we organized an informal show in it with not a lot of people. He organized the journalists who came. He kind of orchestrated the whole thing.
We organized a second show in the afternoon and when he came back I was surprised to see Naomi Campbell. Halfway through the show, she went straight through to the back and took a dress to model. I was in absolute shock because I had no idea that she was going to do that. She did the fashion show for me in this tiny, matchbox sized store."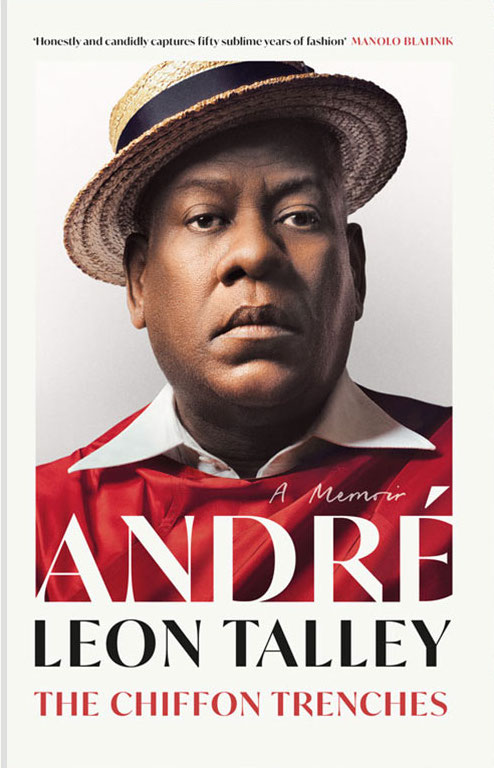 "His support was very touching, especially coming from this huge guy, who was, like, such a powerful thing. You felt like you were with a mountain when you were with him, and yet he had a very kind and very gentle side. He was always encouraging, particularly of young designers and of young models. It comes from his background. Everybody knows this because of his book that he'd written. He had been a young kid from the South who pushed his way through to the highest levels of fashion. Extraordinary."
Grant's observations speak only to a part of the reality of this man who was a titan in the fashion industry. His accolades seem endless. From segregation in the Jim Crow area of the United States' ugly past to international fame. Along the way he became friends to royalty, became a recipient of France's Chevalier de l'Ordre des Arts et des Lettres, etc. And he even became the personal fashion stylist to former US President Barack Obama and former First Lady, Michelle Obama.
With all this said, Martin Grant's last words on his dear friend seem perfect, "He was quite a character from another reality. There will never be anybody quite like him again!"